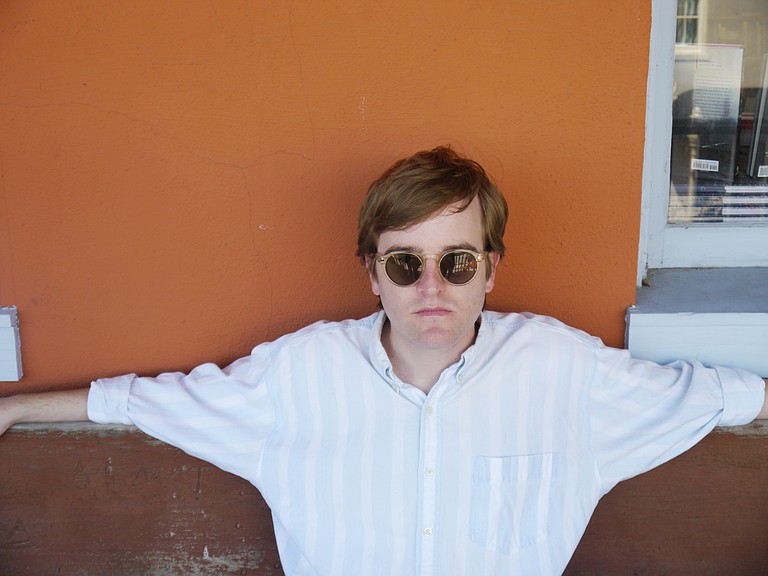 Wednesday, August 7, 2013
National and international touring and an approaching album release haven't made Dent May forget his roots. He grew up on Arlington Street in Belhaven, just around the corner from where the "Bright Lights Belhaven Nights" street festival will take place. This weekend, he is headlining the festival, and he is happy to be coming home.
Starting in September, May will tour extensively with stops in the U.S. and Europe.
"I literally want to play everywhere I can, but I like the small places a lot, too—the places you haven't heard of or you don't know anybody—because slowly you learn that every city is cool in its own way," May says. "Growing up in Jackson kind of helped me to understand that."
May's third release, "Warm Blanket," comes out Aug. 27 on Washington, D.C., independent record label Paw Tracks. "I feel like it's just a purer amalgamation of who I am and what I'm all about," May says about the album. To record the album, he went to live in St. Augustine, Fla., for a month where he laid down all the tracks and played most of the instruments himself.
"'Do Things' was really electronic and kind of disco-funky, and this one is more all over the place—a little more melancholy, a little more organic sounding," May says.
May's excitement over "Warm Blanket" has led him to explore new marketing concepts. "I'm doing a lot of weird merch ideas," he says. "Just trying to think of fun ways to engage with the audience, like having them wear my face on a wristwatch."
He has a signature bubble bath that he plans to sell at "Bright Lights Belhaven Nights." It will come free with preordered records on insound.com.
Dent May performs from 8:25-9:30 p.m. on the Baptist Health Systems Belhaven Park Stage at Bright Lights Belhaven Nights Street Festival Aug. 10. Visit dentmay.com.