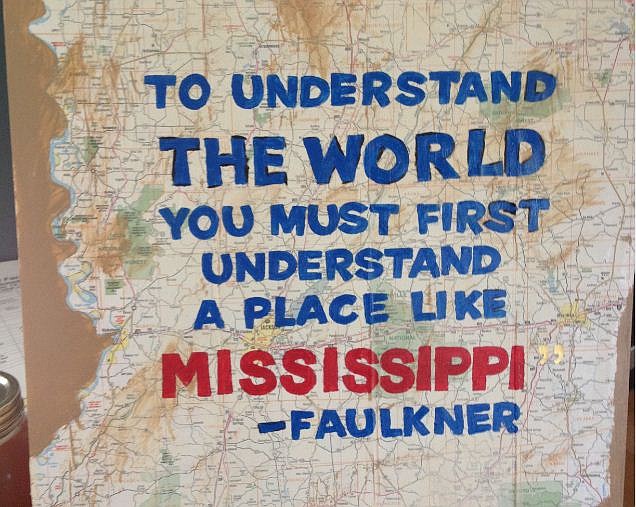 Wednesday, November 7, 2012
After getting my degree at Millsaps College, I left for graduate school at Columbia in New York City. After living two years in the liberal pocket of the Chelsea neighborhood, I returned to Mississippi—specifically West Point.
Explaining my intended departure from the Empire State to the rural Deep South was downright foreign to many Manhattanites, and I found myself not-so-jokingly telling everyone I was leaving New York because I wanted to move back to America.
Living in West Point and traveling around to high schools all around the state in my job at Education Services Foundation is quite a change from the fast pace of the Big Apple, to say the least. But I have adopted William Faulkner's words, "To understand the world, you must first understand a place like Mississippi," as my mantra for this stage of my life. In learning about Mississippi—top to bottom and side to side—I am learning a bit more about the world, too.
Lately I've been obsessed with art and craft projects involving globes and maps, and this quote seemed perfect to make a statement with maps on my own wall.