Thursday, November 1, 2012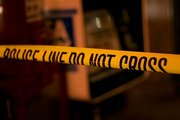 Jackson remains on pace to shatter last year's murder rate. The latest crime information from the Jackson Police Department shows a 36.6 percent increase in homicides. Through Oct. 28, police investigated 56 homicides compared to 41 in the same time period last year.
The biggest leaps in homicides are taking place in north Jackson. Precinct 3, which covers the city's northwest side, has seen homicides go up 60 percent, from 10 to 16, while northwest Jackson's Precinct 4 has seen four more murders this year compared to last year. Precinct 1 and Precinct 2 cover south and west Jackson, respectively. South Jackson is the only city precinct that has seen the number of murders go down--by 14.3 percent from 14 to 12 this year.
Jackson Mayor Harvey Johnson Jr. said murder rates go up and down, making it difficult for officials to address the causes of the problem. He added that his administration is collecting information on suspects and victims to come up with a strategy to combat violence in the city.
"It seems to be that these are people that know each other. These are not random acts," Johnson told the Jackson Free Press this morning.
The spike in homicides is part of an overall increase in violent crime with 1,484 aggravated assaults, armed robberies, carjackings, murders and rapes reported in 2012 and 1,370 through the end of October in 2011, an 8.3 percent increase.
Each violent crime category is trending upward. Reported rapes are up 4.4 percent, to 119 from 114 a year ago, and carjackings have increased 17.5 percent to 141 this year from 120 last year. Aggravated assault increased 9.5 percent to 597 so far in 2012, and armed robberies ticked up by 3.8 percent to 571 from 550.
Decreases in most property crimes have driven down the overall major crime rate by 10 percent, with the exception of business burglaries, which are up 8.4 percent, from 548 to 592 through Oct. 28. Auto burglary, auto theft, grand larceny and residential burglary are all on the decline.
Jacob D. Fuller contributed reporting to this story.