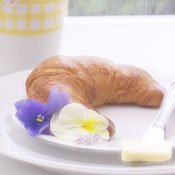 One of the best ways to show mom how much you care is to have someone else do all the cooking and cleanup on her special day. If your cooking skills won't fit the bill, take her to one of these Jackson-area restaurants for a scrumptious treat—along with cards, flowers, and maybe a mani and pedi.
Babalu Tacos and Tapas
622 Duling Ave., 601-366-5757
Menu will feature a special fish taco, enchilada and torta of the day.
Bon Ami
Maywood Mart, 1220 E. Northside Drive, Suite 230, 601-982-0405
Brunch and lunch menu featuring soft-shell crab over curried vegetables and fresh tomato Florentine quiche.
BRAVO! Italian Restaurant and Bar
Highland Village, 4500 Interstate 55 N., Suite 244,
601-982-8111
Offering special brunch and dinner menus. Open from 10:30 a.m. to 9 p.m. with brunch served until 5 p.m. In addition to the regular brunch items, the menu will include wild-caught gulf yellowfin tuna over a goat cheese Panna Cotta with a coffee-spiced pecan crust, sweet potato-apricot puree and a local beet, radish and baby arugula salad finished with a red onion marmalade. Special desserts include three-scented chocolate truffles (hazlenut, blackberry, french vanilla) with ambrosia meringue, chocolate tuile and candied orange zest. All moms dining receive a special Mother's Day Aperitif.
Julep Restaurant and Bar
Highland Village, 4500 Interstate 55 N., Suite 105,
601-362-1411
Serving surf and turf Friday to Sunday. Menu features 6-ounce filet with lobster tails, seafood beurreblanc and fingerling potatoes. $39.95 per person, comes with appetizer and dessert.
King Edward Bar and Grill
235 W. Capitol St., 601-969-8500
Seating times are noon and 2 p.m. Adults $34.95, children $16.95. Menu includes a carving station with herb-rolled steamship round of beef, fried onions and au jus; a Louisiana seafood station featuring gulf shrimp, Cajun crawfish and seasonal crabs; a heart-shaped French toast station; a buffet with black-pepper-and-rosemary encrusted pork chops and pan-seared tilapia with sweet lime butter; and a dessert station featuring carrot cake and Meyer lemon cheesecake. Please call 601-353-5464 ext. 8508 for reservations.
Old Capitol Inn
226 N. State St., 601-359-9000
Brunch in the Ballroom; 11 a.m. and 1 p.m. seatings available. $27 per adult, $12.95 per child 12 and under. Offering wine, beer, mimosas and bloody Marys. Limited seating; reservations required. Call 601-359-9000.
Ro' Chez
204 W. Jackson St., Ridgeland, 601-503-8244
Offering a special three-course brunch, menu to be determined. Noon and 2 p.m. seatings; $30 per person.
Sofia's Restaurant at the Fairview Inn
734 Fairview St., 601-948-3429
Mother's Day Brunch served from 10:30 a.m. until 2 p.m. Menu features baked Mahi Mahi with mango salsa, vegetable quiche, made-to-order omelets, fried chicken tenders with honey mustard dressing, gumbo with rice and more. $29.50 adults, $11.95 kids 5-12. Seatings on the half-hour; reservations required.
Table 100
100 Ridge Way, Flowood, 601-420-4202
Open for normal business hours all day Sunday. Serving Sunday brunch from 10:30 a.m. to 2:30 p.m.
Two Sisters Kitchen
707 N. Congress St., 601-353-1180
Open 11 a.m. to 3 p.m. Offering a lunch menu like your grandmother used to make.
Is your restaurant missing from the Mother's Day brunch list above? Please add it to the comments on this story.