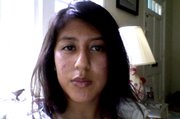 June 27, 2012
In Mississippi, the movement to organize undocumented immigrant youth is a fairly recent one. It formally began after five youth attended the national United We DREAM conference in Dallas, Texas, in November 2011. A month later, they decided to form Youth Organizers United in Jackson.
The constant fear that the state Legislature will pass an anti-immigrant law similar to Alabama's HB 56 and HB 658—two of the most Draconian anti-immigrant laws in the country—hangs over immigrants in Mississippi. These laws criminalize every aspect of an immigrant's life: It forbids documented people from giving transportation to undocumented immigrants and tells schools to ask students for their status; it makes giving an undocumented person a job into a crime and, among the worst of their provisions, these laws legalize racial profiling. They empower police to stop anyone they "reasonably suspect" to be undocumented.
The closeness of Alabama to Mississippi means there are many similar economic, personal, ideological and political demographics between the two states. During the 2012 legislative session, the Mississippi legislature attempted to pass HB 488, a law that was an exact replica of Alabama's HB 56, but the law did not pass.
For many years, undocumented youth in Mississippi have been confused about their right to attend institutions of higher education after high school. This is why there are so few undocumented students enrolled in Mississippi's colleges and universities. Furthermore, Mississippi has been using E-Verify, an online system meant to verify a person's legal status, since 2008. The system makes it difficult for undocumented students to apply for employment regardless of professional degrees. Mississippi law isn't clear about a student's right to attend public schools or receive state financial aid.
On June 15, President Barack Obama made an announcement that could possibly change the lives of up to 1 million undocumented youth for the better. Janet Napolitano, director of Department of Home Security, released a memo stipulating that some undocumented young people would be able to apply for a deferred action that would later grant them a permit for up to two years. To be eligible, the person must have arrived in the United States before age 16, be younger than age 30, graduated from high school or university, served in the military or attained a GED certificate.
The language of the memo closely mirrors much of what immigrant youths have been fighting for in the DREAM—Development, Relief and Education for Alien Minors—Act. Although this memo will not pave a path to citizenship or residency, up to one million youth will finally be able to work legally and apply for a driver's license without fearing deportation.
The general mood in the immigrant community is that this is not immigration reform, but it is a step in the right direction. Up to 64 percent of voters approve of Obama's immigration announcement, according to a Bloomberg poll.
How does this announcement affect Mississippi's undocumented youth? Alex Ortiz, a member of Youth Organizers United, came to this country from Honduras when he was 11 years old. He is a straight-A student at Tougaloo College; despite his undocumented status, he received a scholarship due to his grades and credentials. He has this to say about Obama's proclamation: "As an undocumented youth, this is life changing, historic. This referendum means I will no longer live in fear of deportation. As a college student this means that I will now have an opportunity to use my future profession in order to give back to this country, I will no longer live a life filled with uncertainty!"
We are sure that, just like in other parts of the country, many talented undocumented youth in Mississippi echo Alex's sentiments. I am personally proud of their patience, but this is not the end. As Alex says, "I believe that this will show others that the efforts that have been made have not been in vain, and that our strength as dreamers continues to grow, and we will not stop until we reach a permanent solution to our immigration problem, which is the DREAM Act."
I agree with Alex. Still, I will remember June 15, 2012, as a day when tireless undocumented immigrant youth reshaped this country.
Ingrid Cruz is an activist for immigrants' rights and against private prisons. She was born in El Salvador, raised in California and moved to Mississippi in September 2010. She participated in 2012's recreation of James Meredith's Walk Against Fear and writes about what it's like to be a Latina on her blog, comomaquinita.tumblr.com.