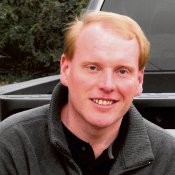 Glendora businessman Mike Sturdivant passed away at age 84 on May 1, at his home on his Due West Plantation. It brought to mind many things about one of the Magnolia State's best leaders.
He was a successful businessman who made two attempts to become governor of this state, in 1983 and 1987. In 1983 Sturdivant finished behind former Lt. Gov. Evelyn Gandy and then-Attorney General Bill Allain. Gandy and Allain both had the advantage of holding statewide office.
Then came 1987, which may go down as the last "big time" gubernatorial election. By the time the qualifying deadline ended we had 10 candidates: eight Democrats and two Republicans. The list included former Gov. Bill Waller, Attorney General Ed Pittman, State Auditor Ray Mabus, former Columbia Mayor Maurice Dantin, Jackson attorney John Arthur Eaves and Tupelo businessman Jack Reed. 
An editorial in The Clarion-Ledger summed it up best, saying the Democratic Party offered "one of best slates Mississippians could have asked for." The paper went on to conclude that Mabus, Sturdivant, Dantin or Waller would all serve the state well. The paper also mentioned Republican Reed in that category.
When the primary votes were counted, Mabus and Sturdivant led for the Democrats, and Reed won the GOP primary. Mabus defeated Sturdivant on the way to winning the general election against Reed. 
Sturdivant was a supporter of public education and campaigned extensively on that issue. I have no doubt that if he had been elected governor, education would have been a foremost concern.
Reed, the 1987 GOP candidate, also had a passion for education. He served on Gov. William Winter's education commission in 1980 and on the state Board of Education. The eventual winner, Mabus, had served on Gov. Winter's "Boys of Spring" team, which in 1982 helped pass the Education Reform Act. He supported and tried to pass funding for his education program, Better Education for Success Tomorrow. The legislature approved BEST in 1990 but failed to fund the program.
Sturdivant was as passionate about education as anyone in this state, in a campaign where his competition was also passionate. I believe he would have made great strides to improve the education system in Mississippi, which would have improved the economic standing of our citizens. In the end, Sturdivant, Mabus and Reed were the top contenders in the 1987 race for governor—three big supporters of education and moving our state forward.
I followed former Hinds County Sheriff and Jackson Chief of Police Malcolm McMillin long before the first time I met him at a Mississippi Press Association Convention back in 1998. My grandmother, Lois Strachan, was a resident of Hinds County for more than 22 years after she moved from Carroll County, and we visited her many times over the years before her death. I remember when McMillin ran for sheriff the first time in 1991, and I have been a long distance supporter of his ever since.
At that MPA convention over a decade ago, I asked him about running for the old 4th Congressional District seat, which Rep. Mike Parker vacated to run for governor. I found out that his heart was in law enforcement, and that is where he would stay.
Last year, I heard some talk that he might run for lieutenant governor, but I believed he would run for re-election as sheriff or retire. He has the temperament for law enforcement, and if there was ever anyone who fit the role of county sheriff in Mississippi, it is McMillin. When he ran for and lost the race for a sixth term as Hinds County's top cop, it was clear he wasn't ready for retirement.
Gov. Phil Bryant could not have made a better choice when he named McMillin to head the state parole board. In the wake of the recent pardons uproar, someone of McMillin's experience in law enforcement and his ability to make tough decisions will be an asset to Mississippi's justice system. His slogan during his last campaign was "I'm the sheriff you know, the sheriff you can trust," and it fits him. From his tenure as a Hinds County constable to his years being sheriff of the county that encompasses the capital city, McMillin is a proven professional. His tough stance on crime on the county level, his management of the county's inmates and his dealings with the Hinds County Board of Supervisors shows he doesn't back down.
One of the best examples I know is this: McMillin arrested Frank Melton back in 2006 when Melton was mayor of Jackson.
When Bryant appointed McMillin to the parole board, Sen. Lydia Chassaniol, R-Winona, said to me: "Former Hinds County Sheriff Malcolm McMillin is a good appointment as head of the Mississippi State Parole Board. His prior experience as a county sheriff will make him well aware of the effects of paroling inmates on the local community. When I served as a member of the state parole board, I often contacted the local sheriffs before voting to parole an inmate. The local sheriffs are the ones who must deal with offenders when they are returned to the local communities. His experience will make McMillin a good chair of the current parole board." 
I am now glad that McMillin never ran for that congressional seat back in the '90s or for lieutenant governor last year. With his experience and what he can offer this state as chairman of the parole board, he will be an asset beyond measure.
Ken Strachan is a former mayor of North Carrollton and serves as Carroll County coroner. He is a former member of the state Democratic Party Executive Committee.