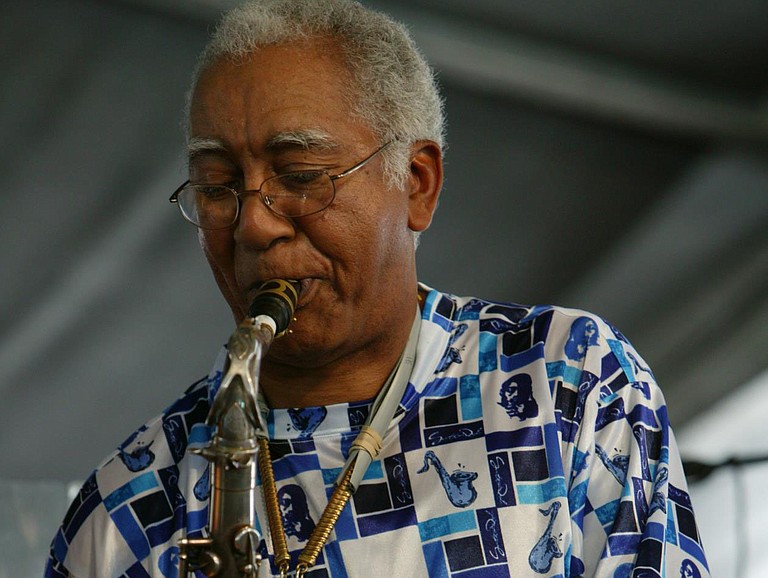 Tonight at 8 p.m., the Yellow Scarf--the sole listening room in Jackson--plays host to saxophonist "Kidd" Jordan, a prominent educator and performer who has helped define jazz in New Orleans.
Born in Crowley, La., Jordan taught music at Southern University in New Orleans for 32 years, challenging his students to think differently about how they create music. He's not the only musician in his family, either; the whole Jordan family contributes to the sound of New Orleans jazz.
"Kidd" has worked with a number of famous artists over the years, including Stevie Wonder and R.E.M. All of his music is completely improvised, with even recorded sessions released as albums.
"It's collective improvisation, but there are no tunes," Jordan said in an interview with Gambit Weekly in 2004. "I tried writing down ideas a long time ago, but I don't do that anymore."
In 1985, Jordan was made a Knight of the Ordre des Arts et des Lettres by the French Ministry of Culture--the highest artistic award within the organization--to recognize his passion as both a musician and educator. He has brought together musicians who would become some of the most influential and prominent jazz groups over the years, and has educated countless others on the creation and appreciation of music. Tonight, the people of Jackson will be able to take part in that appreciation themselves with this storied and influential saxophonist.
Yellow Scarf is located at 741 Harris Street, Suite E. Tickets for the show are $25 in advance and $30 at the door. For information call Yellow Scarf at 347-754-0668.