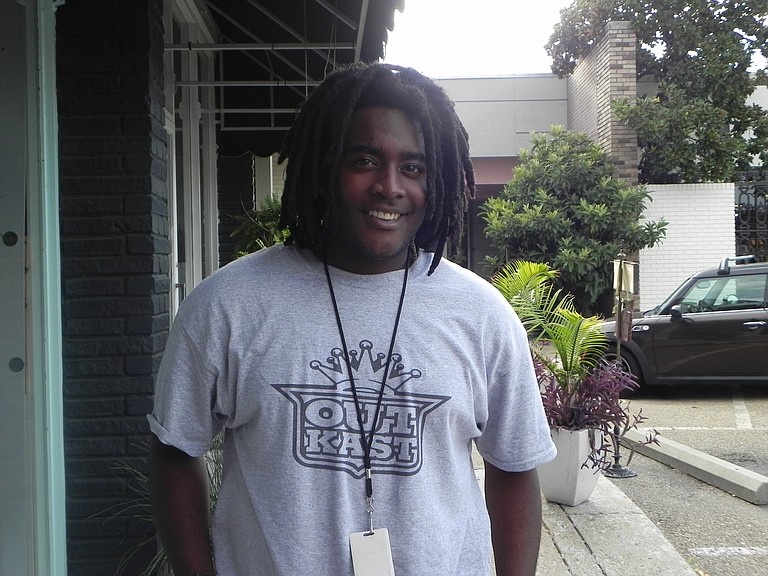 Originally published August 8, 2012 at 11:45 a.m., updated August 8, 2012 at 12:30 p.m.
Last semester, Jayson Porter flew to Washington, D.C., with Dr. Darby Kathleen Ray, former professor of religious studies at Millsaps College, to speak on a panel on bringing civility theory to practice. More simply put, they discussed reasons for being kind and understanding.
What's cooler than that experience, however, is the fact that Porter can walk down Midtown streets in Jackson and get shout-outs. Porter, 21, helped build his first house with Habitat for Humanity there in 2010. Since then he helped the nonprofit organization build houses nearly every weekend.
"With Habitat, I go there to learn. That's for me," Porter says.
"Then I feel more comfortable taking people on walks in different communities and know better how a home is built. I wouldn't even say I help Habitat, because it helps me. It's a transformative effort."
He also volunteers with Gleaners, which collects otherwise discarded food from restaurants and stores, then donates it to food kitchens and shelters. Porter collects about 100 pounds of food each week just from Millsaps. Stop Hunger Now, a similar organization, enlisted Porter's help as well. There, he's a certified hunger event facilitator.
Porter is a senior at Millsaps and will be a teaching assistant for three courses in the fall: ways of knowing, environmental ethics and Wellspring, a freshman community service course. He's double majoring in history and philosophy and minoring in environmental studies.
"It's such a powerful way in which we're all connected and in terms of trying to build communities and trying to build environments where people can have their feedback and become more self-sufficient," Porter says about environmental studies.
"It's important to understand the materials around us."
Porter has worked at the Mississippi Children's Museum since it opened in December 2010 and loves interacting with the children. "They ask questions that we have to unlearn to try to answer.," he says. "I ask questions right alongside those little natural philosophers."
Each Saturday, starting in September, Porter will be in charge of the Linking Learners to Lessons program at the museum that teaches children to apply morals from books to real-life situations. Last week, Porter was at Montclair State University for a workshop at the Institute for the Advancement of Philosophy for Children. Porter is also the character education coordinator at Brown Elementary and works with Project Innovation and Operation Shoestring.
Born in Baltimore, Porter has moved nearly a dozen times in lifetime, but feels at home in Jackson. He says that he's glad he is here because of the city's passion and history.
"I've allowed Jackson to take me in, and it has returned the favor," he says. "Talk about reciprocity."