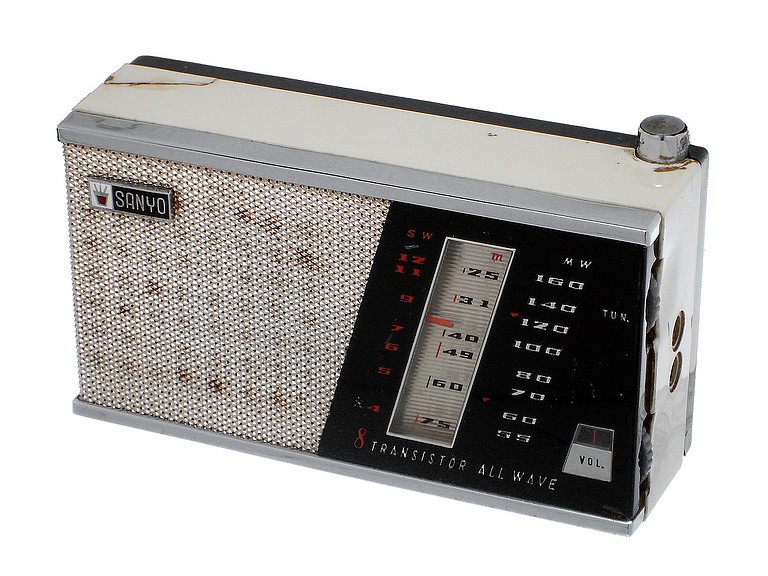 Wednesday, August 8, 2012
A couple of mornings ago, I woke up and started my day as usual (making coffee, watching the news on TV, checking emails). Since 100.9, WJXN is my favorite radio station, I liked to turn my dial on the stereo and listen to the great music they played on there. So, imagine my shock and horror when I heard Loverboy and Asia playing, followed by the Jack FM commercial. I knew then that Jackson was screwed.
Since K-Love left the frequency and Flinn Broadcasting began playing a commercial-free format to keep music on the air, 100.9 was a hit, not just with me, but with everyone I know. I kept my Shazam and Sound Dog phone apps on when I listened to this station. Every song they played was like a hug from Jesus to my ears and soul, and I just had to know the artists and song titles. Taj Mahal, Lucinda Williams, Cory Branan and other artists get little commercial airplay from other Jackson stations.
I am furious that now we don't have a radio station that plays obscure, awesome music. And yes, I know we can download Spotify and Pandora, and even purchase satellite radio for our cars, but why can't we just turn the dial on our radios for free, either in our car or home, to hear great music? Jackson's music scene is doing incredibly well, and we have a plethora of some of the best bands, singers and musicians I've ever heard. Leasing the station to Jack FM was a huge disservice to all the listeners here in Jackson and a slap in the face to our music scene.
After traveling this summer to places far and wide, I was fortunate to find various radio stations in the different cities I visited playing "eclectic AAA." Eclectic AAA, which stands for Adult Album Alternative, is a radio format that plays more progressive and free-form music, as opposed to commercial radio, very much like 100.9 was between K-Love and Jack FM.
I want to know, as well as the rest of Jackson, why we can't have a radio station that plays adult album alternative music. Just when I think we're making strides in the city, something or somebody comes along and messes things up. I have nothing against Clear Channel or Jack FM, or Loverboy and Asia, for that matter. I am just tired of hearing the same songs over and over and over again. Music shouldn't be redundant.
Jackson may be without the commercial-free 100.9, but there may be a solution to this problem. Justin Martin, general manager of WUSM in Hattiesburg, has been toying with the idea of having his station in Jackson. With the help of an online Kickstarter campaign to raise money for a low-power transmitter, Martin thinks the idea of bringing his award-winning station to Jackson would also give college towns such as Hattiesburg and Starkville more visibility, as well as promote music from local and regional bands.
Martin is still working out the details for this idea, so stay tuned to what will hopefully be a great addition to Jackson's airwaves. Also, feel free to check out WUSM's website at southernmissradio.com. And if you think you would like to start your own radio station or host your own radio show, Brad Wagoner and crew over at JDX1029 would be the ones to talk to.
My good friend and adoptive brother Sam Adcock took over his dad David's show, "Tunes 'til Two," on Sundays, and Cathy Nail and Peter Christian, along with Brad, all have their own music shows. For more information, feel free to visit JDX1029.com.