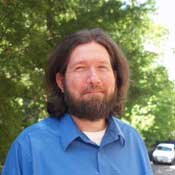 Major League Baseball starts this week, but the sports world has its collective eyes on Augusta, Ga. Tiger Woods and The Masters should draw big ratings.
Thursday, April 5
NBA (6-11 p.m. TNT): It's a huge day of sports overall, but the best bet might be this basketball double header featuring the New York Knicks in Orlando followed by the Boston Celtics at the Chicago Bulls.
Friday, April 6
MLB (6-9 p.m. ESPN2): Two possible winners of the National League West face off in an early season battle, as the Arizona Diamondbacks host Tim Lincecum and the San Francisco Giants.
Saturday, April 7
NCAA Hockey (6-9 p.m. ESPN2): The Men's Frozen Four Final will crown a champion in college hockey when the winner of Union (N.Y.) vs. Ferris State faces the winner of Boston College vs. Minnesota.
Sunday, April 8
PGA (1-6 p.m. CBS): It's the final-round coverage of The Masters golf tournament live. The winner dons the famous green jacket.
Monday, April 9
MLB (7:05-10 p.m.) Fox Sports South): The Atlanta Braves travel to Texas to take on the Houston Astros.
Tuesday, April 10
MLB (7:05-10 p.m. FSS): Game two of a three-game series between the Braves and the Astros The final game on the same network and time Wednesday night.
Wednesday, April 11
NBA (7-9:30 p.m. ESPN) Jackson's Monta Ellis and the Milwaukee Bucks host the New York Knicks in a battle for the eighth and final playoff spot in the Eastern Conference.
Wednesday is also the start of the NHL Playoffs. Guys, it's time to stop shaving and grow your playoff beard.
Follow Bryan Flynn at http://www.jfpsports.com, Facebook and @jfpsports.