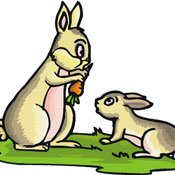 Easter Sunday is no time to be worrying about pots, pans and cleanup. This Easter, head to one of the Jackson area's many fine restaurants for an excellent brunch and terrific service. Here's a sampling of what you'll find:
Another Broken Egg Café
(Renaissance at Colony Park, 1000 Highland Colony Parkway, Suite 1009, Ridgeland, 601-790-9170)
Open from 7 a.m. to 2 p.m. Easter Sunday; the menu features biscuit beignets, fresh-fruit samplers, blackberry grits, gourmet muffins and monster cinnamon rolls. And, of course, there are plenty of egg dishes including 17 varieties of omelets, all served with country potatoes and a crisp English muffin.
Babalu Tacos and Tapas
(622 Duling Ave., 601-366-5757)
Open 11 a.m. to 9 p.m. Easter Sunday. Lunch specials include black beans and rice, grilled chicken, hamburger steak, pan-roasted redfish and slow-braised pork with poblano-cilantro rice. Also try some of Babalu's specialty drinks such as the Bloody Maria, Pepe O'Malley and the Baba-rita.
Bon Ami
(Maywood Mart, 1220 E. Northside Drive, Suite 230, 601-982-0405)
Enjoy Sunday brunch from 11 a.m. to 2 p.m. with a menu that includes smoked salmon Benedict, fresh English muffin with applewood-smoked bacon, Atlantic smoked salmon and poached eggs with traditional hollandaise sauce. Bon Ami also offers a prime-rib special: prime rib topped with baby carrots, horseradish, sour cream and fingerling potatoes. No reservations accepted.
Bravo! Italian Restaurant and Bar
(Highland Village, 4500 Interstate 55 N., 601-982-8111)
Serving Sunday brunch 11 a.m. to 5 p.m. Brunch menu includes blackened redfish Benedict, crabmeat and cheese omelet, paneed crab cakes, New Orleans style shrimp and grits, and specialty breakfast pizzas.
Table 100
(100 Ridge Way, Flowood, 601-420-4202)
Daily specials are available on Easter Sunday. The Jazz Brunch menu includes French onion soup, sausage and seafood gumbo, macaroni and cheese with Tripp country ham, crab cake Florentine, steak and eggs, and croissant bread pudding. Be sure to try the Table 100 Signature Eggs Benedict—an old-fashioned buttermilk biscuit with hickory-smoked pulled pork, poached eggs and smoked tomato barbecue hollandaise sauce.
Char
(Highland Village, 4500 Interstate 55 N., 601-956-9562)
Sunday brunch from 10 a.m. to 3 p.m. offers a menu featuring custard-fried French toast, chicken and waffles, chicken-fired steak, shrimp Creole and more.
Julep Restaurant and Bar
(Highland Village, 4500 Interstate 55 N., 601-362-1411)
Brunch is served Sunday from 10 a.m. to 2:30 p.m. Enjoy two-for-one mimosas and Bloody Marys. The menu includes beignets, quiche, shrimp and grits, catfish tacos, bananas Foster French toast, shrimp toast and steak and eggs Benedict.
King Edward Hotel
(235 W. Capitol St., 601-969-8550)
Easter brunch features live jazz with seatings at noon and 2 p.m. $29.95 for adults, $16.95 for children. Menu features braised lamb stew; smoked boneless chicken thighs; roasted potato medley; soup, salad and crepe stations; and a carving station featuring smoked ribeye, sliced to order.
Pan-Asia
(720 Harbor Pointe Crossing, Ridgeland, 601-956-2958)
Serving brunch from 11 a.m. to 3 p.m. featuring a buffet of traditional Pan-Asia breakfast items. Brunch buffet includes an omelet station and a waffle station, fresh fruit, scrambled eggs, kung pao chicken, Mongolian barbecue, teriyaki-glazed salmon, biscuits, smoked sausage, thick-cut bacon, sushi, yogurt and pastries. $13.99 for all-you-can-eat, children 10 and under free.
Que Sera Sera
(2801 N. State St., Jackson, 601-981-2520)
Serving brunch from 10 a.m. to 4 p.m. with a menu featuring brabant potatoes, eggs Benedict and five types of omelets: seafood, Creole, crawfish, Italian, and ham and cheese, bleu egg Sardou and crawfish Benedict.
Ro' Chez
(204 W. Jackson St., Ridgeland, 601-503-8244)
Open Easter Sunday with seatings at noon and 2 p.m. $30 per guest for three courses. Menu to be determined.
Wellington's at the Hilton
(1001 E. County Line Road, 601-957-2800)
Easter Bountiful Buffet in the Grand Ballroom from 11 a.m. to 2 p.m. Featuring a chef's cold table with garden salad, homemade tuna salad, assorted cheese tray and crackers, peel 'n' eat Gulf shrimp, smoked salmon, and seasonal fruit bowls. The carving station features roasted prime rib with horseradish sauce and au jus and baked ham with maple bourbon glaze. Also enjoy southern fried chicken, fried Mississippi catfish, candied yams, shrimp scampi, baked mac 'n' cheese and southern green beans. Dessert includes strawberry shortcake, key lime pie, pecan squares, bread pudding and Mississippi mud pie. Adult admission is $25.95 plus 20-percent service charge, children ages 4 to 12 $12.95; free for children under 4.
Is your restaurant listed? Add more options by commenting.
For more mouth-watering treats and tasty eats, chow down over at our Food Blog and the JFP Bite Club Facebook page, and follow the aroma on Twitter. Be sure to bring your appetite!