Thursday, January 13, 2011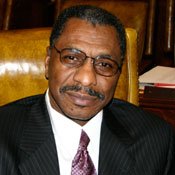 The Mississippi House of Representatives passed a bill yesterday restricting the use of eminent domain. The measure is similar to a voter initiative scheduled for the 2011 ballot and a 2009 bill that Gov. Haley Barbour vetoed, arguing that it would hurt job creation.
As passed by the House yesterday, HB 510 would limit the use of eminent domain to take private property to "public use," such as airports, bridges and schools. The bill specifically prohibits using eminent domain for "private development, for a private purpose, for enhancement of tax revenue, or for transfer to a person, nongovernmental entity, public-private partnership, corporation or other business entity."
The bill's sponsor, Rep. Ed Blackmon, D-Canton, originally introduced the bill in a less restrictive form. The first version contained an exemption for certain projects that met job-creation and investment requirements under the Mississippi Major Economic Impact Act, and that received approval from local government and the Legislature. The House Judiciary A Committee, which Blackmon chairs, deleted that exception.
The bill now moves to the Senate Judiciary A Committee, where Chairman Joey Fillingane, R-Sumrall, says that election-year pressures will inform members' votes.
"It's a re-election year, so people will be very cognizant of these issues (with) lots of support throughout the state, Fillingane said.
Last year, a petition drive backed by the Mississippi Farm Bureau Federation was successful year in placing similar eminent-domain restrictions on the 2011 statewide ballot. The ballot push followed a near-victory at the Legislature in 2009. Both chambers passed HB 803, which contained an exemption for projects already included in the Mississippi Major Economic Impact Act, but Barbour vetoed the measure.
An attempt to override Barbour's veto passed the House but failed by seven votes in the Senate, leaving Barbour's decision the final word.
In 2010, similar bills to limit eminent domain never cleared committees in either chamber.
Fillingane said he was open to considering exemptions for certain large-scale projects, which he included in a failed bill of last year.
"We (saw) that language last year," Fillingane said. "The committee didn't choose to adopt it, but this is a new year and a new bill. We'll certainly look at any amendments members want to offer."
If the Senate also passes eminent-domain restrictions, Barbour will almost certainly veto the measure again, spokesman Dan Turner said.
"In some cases, eminent domain is the only option left," Turner said, citing an abandoned church that lay on the planned site of the Blue Springs Toyota manufacturing plant. "Nobody could find any of the members. The thing had been abandoned. The only way to legally take that property was through eminent domain."
Prohibiting the use of eminent domain for a large-scale private project like Toyota would hurt the state economy, he added.
"There are safeguards in place now," Turner said. "What this would do would be very detrimental to job creation in a state that desperately needs jobs.