Wednesday, January 12, 2011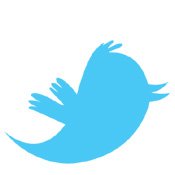 A good way to get information about what is going on at the state Legislature is to follow lawmakers who are using social media to reach their constituents and sending updates in real time. Here are a few lawmakers on our Twitter news feed:
@PhilBryantMS
Republican Lt. Gov. Phil Bryant, who is running for governor in the 2011 elections
@SenatorYancey
Sen. Lee Yancey, R-Madison
@DelbertHosemann
Mississippi Secretary of State Delbert Hosemann
@SenDavidBlount
Sen. David Blount, D-Jackson
@Dbaria
Sen. David Baria, D-St. Louis
@Terrycburton
Sen. Terry Burton, R-Newton
@BrianAldridge
Rep. Brian Aldridge, R-Tupelo
@Snowlaw
Rep. Greg Snowden, R-Meridian
@StaceyPickering
Republican State Auditor Stacey Pickering, running for re-election
@Brandoncjones
Rep. Brandon Jones, D-Pascagoula
@HaleyBarbour
Gov. Haley Barbour
@Toby_Barker
Rep. Toby Barker, R-Hattiesburg
@BillyHewes
Sen. Billy Hewes, R-Gulport, running for lieutenant governor.
@WarnerMcBride
Rep. Warner McBride, D-Courtland
@MississippiAGO
Attorney General Jim Hood
Tweet others to @jxnfreepress.