Wednesday, January 12, 2011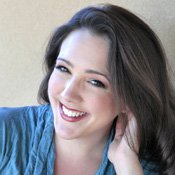 Reviews fill her website with applause and praise. Once you see her perform, you won't soon forget the experience. Who is she? Alabama native and operatic soprano, Susanna Phillips, recipient of the Metropolitan Opera's 2010 Beverly Sills Artist Award, among other recognitions. Phillips has taken on a variety of roles in operas across the country. She doesn't just do operas, though; the singer also performs at her own recital engagements.
Phillips has performed recitals at the Kennedy Center in Washington, D.C., and Carnegie Hall and Lincoln Center in New York City. But you don't have to go to the East Coast to see her. Her next engagement is Friday, Jan. 14, at Wesley Biblical Seminary (787 E. Northside Drive) at 7:30 p.m. The gala fund-raiser event benefits The Mississippi Chorus and Mississippi Opera.
If you can't wait until then to see her, though, meet Phillips at Dining with Divas, Thurs., Jan. 13, at 11:30 a.m. The opera singer, along with Benita Valente and Catherine Keen, lunch at Leggett Center at Millsaps College. Tickets are $25.
Tickets to "Susanna Phillips in Concert" are $40, and are available by phone at 601-960-2300 or online at http://www.msopera.org. To learn more about Phillips, visit her website at http://www.susannaphillips.com.