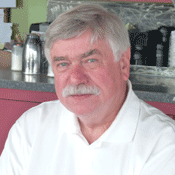 Three Hinds County judges officially took office today during a swearing-in ceremony at the Hinds County Courthouse.
On Nov. 4, voters elected Bill Gowan and Jeff Weill Sr. to serve as circuit judges, and Melvin Priester Sr. to serve as county judge. Weill, who has served as Ward 1 councilman for the city of Jackson, replacing Judge Swan Yerger who retired this year. Bill Gowan takes the seat of Bobby DeLaughter who is serving a prison sentence for obstruction of justice. Priester replaces country court Judge William Barnett, who also retired.
At a special Jackson City Council meeting at 4 p.m. today, Council members will vote on setting a special election for Weill's now-vacant seat for Feb. 22.