Monday, September 27, 2010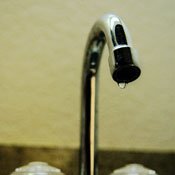 Last week, the Mississippi Supreme Court put to end to a two-year battle over the Jackson water contract when it ruled that a new company, United Water, has the right to operate Jackson's water system.
The ruling comes after two contradicting county court orders. On Aug. 19, Hinds County Chancery Court Judge DeWayne Thomas ordered the city to maintain its sewer treatment contract with Jackson Water Partnership. The same day, Hinds County Circuit Court Judge Swan Yerger ordered the city to hand over the contract to rival company United Water Services.
United Water Services argued in a Hinds County Circuit Court complaint that the city changed the language of a bid request to give Jackson Water Partnership an advantage in the bidding war, even though United Water Services offered the lowest bid.
Jackson's Public Work Department recommended that the city council choose the cheaper United Water Services contract in 2008, but United Water said that the council rejected Public Works' recommendation twice, ordering "that the city negotiate with other vendors to allow them to match United Water's proposal." As a result of those negotiations, "JWP lowered the total cost of its proposal by approximately $430,000." 

Even though JWP's new price was still higher than United Water's bid, Jackson Public Works eventually recommended JWP as the contractor because of its "added community involvement component," which supposedly "trumped the $800,000 price differential."
Read the JFP's' Aug. 19 story "Courts Conflict on City Water Contract," for the history of the lawsuit.