Thursday, September 23, 2010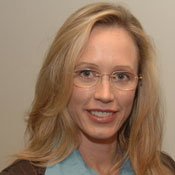 Dr. Danielle Hollar gets excited when she talks about organs--but these aren't your typical body parts. These life-size models, like Sid and Kid the Kidney brothers and Pepto the Stomach, teach kids about the importance of staying healthy.
Hollar is the principal investigator of a $2 million W.K. Kellogg grant for OrganWise Guys, a nation-wide obesity-prevention project that the Jackson Public Schools District kicked off today. The project promotes obesity prevention through interactive curriculum, healthier school-lunch options and physical activity in all 39 of the district's elementary schools.
"These characters represent the organs of the body, and the OrganWise Guys have been so clever because they have attached a personality to each body organ. When these personalities are expressed, children understand what certain types of behaviors and eating habits do to those organs," she says.
Hollar says Hardy Heart is one of the children's favorite characters.
"When he starts talking about why we need to eat lean proteins and good fat, and why we need to be physically active ... so that our hardy heart continues to beat properly and stay healthy, then the children really start to pay attention," she says.
Hollar was the key scientist for a $1 million U.S. Department of Agriculture early childhood obesity-prevention study that evaluated the OrganWise Guys program in the Southeast.
"It is the only study in the published literature that found statistically significant differences between the kids that implemented (the program) and the children that did not participate in the program," she says, adding that the study showed improved test scores as student's health improved.
Hollar, who lives in Miami, Fla., received a master's degree in health administration and policy from the Medical University of South Carolina, a master's degree in sociology from Virginia Tech and her doctorate in public administration and policy from Virginian Tech. She is a faculty member at the University of Miami's Miller School of Medicine.