Friday, September 17, 2010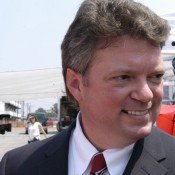 Mississippi Attorney General Jim Hood will appeal a federal order throwing out the death sentence of Quintez Hodges who was convicted of capital murder in 2001 for killing his ex-girlfriend's brother, the Northeast Mississippi Daily Journal reported yesterday.
Hood's spokeswoman, Jan Schaefer, confirmed Wednesday that Hood's office will appeal the decision to the 5th U.S. Circuit Court of Appeals.
On Sept. 13, Chief U.S. District Judge Michael P. Mills of Oxford issued a ruling overturning Hodges' death sentence citing issues with his trial defense and false testimony from then-Assistant District Attorney James Kitchens Jr., who is now a circuit judge in the state's 16th judicial district. Kitchens' worked under Forrest Allgood, the district attorney for Clay, Lowndes, Noxubee and Oktibbeha counties.
"The testimony of Mr. Kitchens at petitioner's trial and in this court are factually at odds with what is contained in the records," the ruling states. "(district attorney) Allgood should have known the testimony given by (assistant district attorney) Kitchens was false."