Friday, September 10, 2010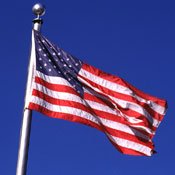 Former Mississippi Gov. William Winter honors victims and emergency responders of the Sept. 11, 2001, al-Qaeda terrorist attacks at noon today during St. Andrew's Episcopal Cathedral's 9-11 memorial service.
The service includes a reading of scriptures and bagpipe musicians playing "Amazing Grace." Attendees will also receive a free sack lunch.
St. Andrew's is located at 305 E. Capitol St. in downtown Jackson.
Jackson Inner City Gardeners will honor 9-11 victims tomorrow by clearing a plot of land for a 19-acre garden at the corner of Medgar Evers Boulevard and West Northside Drive. The event is 7: 45 a.m. to 11:45 a.m.