Tuesday, September 7, 2010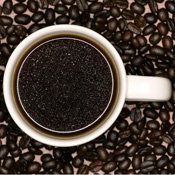 Rainbow Whole Foods Inc., which has operated as an agricultural association since opening in 1980, became a consumer cooperative Sept. 1. The new designation allows members to obtain shares of the cooperative's stock. The new shareholder membership requires a one-time purchase of $200 for a stock certificate.
Rainbow CEO Luke Lundemo said that since Mississippi does not have statutes for forming consumer cooperatives, Rainbow received the designation from the state of Wisconsin. He said he is working with other state residents and business owners to lobby Mississippi legislators for a consumer cooperative law next legislative session in which the Secretary of State's office would designate a cooperative as a business owned and controlled by its employees and members.
Businesses Expand and Reopen
Cups has opened a new store at 1070 County Line Road in Jackson in the former Starbucks building next to T-Mobile. The new store features a drive-through window and is open Monday through Saturday 6:30 a.m. to 9 p.m. and Sunday 8 a.m. to 8 p.m. Cups Marketing Director Amy Joyner said the new store will announce its grand opening in a few weeks.
Joel Clarke Jewelers has reopened in the same location on 1675 Lakeland Drive, under the new name Joel Clarke and Sons Jewelers. The store closed in December after owner Joel Clarke died, and his wife Alexandra Clarke is the new owner.
Lumpkins BBQ on Raymond Road will soon add a drive-through window to the restaurant, and expand its menu to include sandwiches.
New Downtown Music Festival
Underground 119, along with several sponsors, will host the inaugural Downtown Harp and Juke Festival Oct. 7 - 9 in the parking lot of Underground 119.
The festival features performances by Bobby Rush, Greg "Fingers" Taylor and Jumpin' Johnny Sansone. Lazy Magnolia Brewing Company, Nathan Glenn, Steve's Downtown Deli and Bakery, and Taste of the Island Caribbean will provide food and drink. Cellular South's "Emerge: Mobilize Your Music," a new initiative to support emerging artists, is the event's main sponsor. For more information, visit the festival's website.