Thursday, September 2, 2010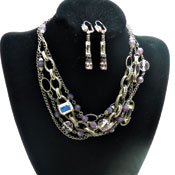 It's a good day to shop Fondren. Fondren After 5 kicks off as soon as work is done, and there are plenty of shops to duck your head into. Some of them are having sales, too.
Shoe Bar is offering all remaining summer sandals for $10, select shoes 75 percent off and all tops are 25 percent off.
Did you see that military-inspired jacket (a must-have for the fall) from Treehouse in this week's JFP?
And there's a rumor circulating that Tangle Hair (which sales the cutest most delightful pieces for your and your home you've ever wanted to buy) has new clutches coming. Check them out.