Wednesday, October 20, 2010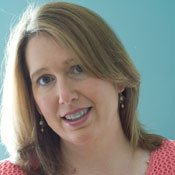 At 50, Susan Voisin looks as good as many women half her age. She credits that to her vegan diet.
Voisin makes it clear: Being a vegan, which includes eliminating all animal products from her life, is a personal choice.
"I was a vegetarian at first, and I think I had always leaned that way because I don't like the idea of killing for food," she says. "It just gradually became clear that I could do it all the way, full circle."
On her blog (blog.fatfreevegan.com) she publishes new recipes that she creates for her followers. "I have a lasagna that people love the most on my blog," she says. "One follower wrote me and said how she served it to her father who hates vegan food, and he loved it."
What was once just a love for cooking turned into a career for Voisin: blogging, creating vegan recipes and doing photography for cookbook authors.
"I think cooking is like any creative process. I love it when people tell me how I have helped changed their lives ... that they've seen some health improvements from following my recipes," she says.
Voisin not only gets support from her bloggers, but from her family as well. Voisin's husband, "D," and 13-year-old daughter, "E," as she refers to them on her blog are also dedicated vegans. Of course, when her daughter has friends over for dinner, Voisin has to make accommodations for them.
"We'll go drive to Taco Bell and order from the drive through. That way, everyone is happy and can have what they want," she says. "Kids are hard enough to feed without you trying to force your diet on them."
Voisin encourages vegetarians—or anyone interested or tempted to become vegan—to find the route that works best for them.
"Doing it gradually or cold turkey only works for some. Try finding things that are vegetarian but are almost close to vegan. ... (For example, with) spaghetti, you can leave out the meat," she says.
For the curious, Voisin says this meal is easy to make, and even those who think they won't like vegan food will love it.
Chipotle Barbecued Tofu
28 ounces (2 packages) extra-firm tofu
1 medium onion, chopped
4 cloves garlic, minced
1/2 cup organic ketchup
1 tablespoon whole-grain mustard
1 tablespoon natural sugar
2 tablespoons canned chipotle chilies in adobo, chopped
1 teaspoon soy sauce
1 tablespoon cider vinegar
1/4 teaspoon cinnamon
1/4 teaspoon freshly ground black pepper
1/4 teaspoon celery seed (optional)
Slice each block of tofu into 9 slices. Place them on a double layer of paper towels or a clean tea towel and place another double layer of paper towels or another tea towel over them. Press firmly to remove as much moisture as possible. Let the tofu sit on the absorbent material while you make the sauce.
Heat a saucepan, spray with a little olive oil and add the onion. Cook, stirring, over medium-high heat until onion begins to brown, at least six minutes. Add the garlic and cook for another minute. Add all remaining ingredients (except the tofu) and cook, stirring, over medium to low heat, for about 15-20 minutes, until thick and fragrant.
Preheat oven to 425 degrees. Place a silicone baking mat on a cookie sheet or oil a long, rectangular baking dish. Brush one side of each slice of tofu with a thin layer of sauce and place it on the pan sauce-side down. Spread remaining sauce on the tops and sides of the tofu. Bake for about 25-30 minutes, until tofu is firm and just beginning to brown at the corners. Serve hot.
Makes six servings.
Southern-Style Banana Pudding
1/4 cup cornstarch
3/4 cup sugar
3 cups soymilk (or other non-dairy milk)
2 teaspoons vanilla
1/8 teaspoon rum extract (optional)
About 5 ounces vegan vanilla cookies
2-3 bananas
Mix the cornstarch and sugar in a medium saucepan. Stir in the soymilk and begin heating on medium heat. Cook, stirring constantly, until the mixture thickens and boils. Continue to cook at a boil for one more minute. Remove from the heat and stir in the vanilla and rum extracts.
Line the bottom of a one-and-a-half-quart serving bowl with vanilla cookies. Slice one of the bananas to cover the cookies. Pour about half of the pudding over the bananas. Repeat the layers of cookies, bananas and pudding, reserving some of the cookies to place around the edge of the dish.
Refrigerate until completely chilled.
Makes six servings.