Tuesday, November 9, 2010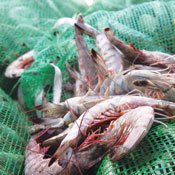 Mississippi Department of Marine Resources officials are negotiating with BP for money to promote Gulf seafood, The Sun Herald reported today.
Dale Diaz, MDMR director of Marine Fisheries, told WLOX-TV that the public thinks Mississippi is still "ankle deep" in oil, and the state wants to change that image. The state's Gulf Safe Campaign is currently distributing flyers, posters and other literature to convince the public that Gulf seafood is safe. The state is seeking additional funds from BP to promote seafood on a national level.
In May, the Mississippi Development Authority received $15 million from BP to launch an advertising campaign to promote tourism on the Gulf Coast.