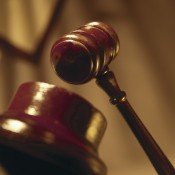 Tuesday, May 18
Two & Two Restaurant Days May 18 and May 20. Mission Mississippi organizes this annual lunch special. If you invite someone from a different ethnic background to lunch at a participating restaurant, you'll receive a 22 percent discount on your the meal. Visit Mission Mississippi's website for a list of restaurants. Call 601-353-6477.
Noon, "In Our Own Voice" at G. Chastaine Flynt Memorial Library (103 Winners Circle, Flowood). The informational outreach program developed by the National Association on Mental Illness offers insight into the recovery now possible for people with severe mental illness. Victoria McFarland is the presenter. Free; call 601-899-9058.
5:30 p.m., One on One with Mayor Johnson at Jackson City Hall (200 S. President St.). Citizens who wish to speak to the Mayor must sign up between 5-5:30 p.m., and time will be limited based on the number of people who sign up. Call 601-960-2378.
5:30 p.m., Jackson Public School Board Meeting at Jackson Public Schools (621 S. State St.). The JPS School Board meets for its regular session, open to the public. Free; call 601-960-8700.
5:30 p.m., Women's Fund of Mississippi Annual Meeting at Mississippi Museum of Natural Science (2148 Riverside Drive). Learn more about the activities of the Women's Fund over the past year. The speaker will be Clarksdale native Rose Jackson Flenori, manager of global community relations at FedEx and the first African American to lead the 23,000-member Ole Miss Alumni Association. Hors d'oeuvres and wine will be served. Members and non-members are welcome. Free; call 601-326-0701.
6 p.m., Jackson City Council Meeting at Jackson City Hall (200 S. President St.). The Jackson City Council holds its regular meeting, open to the public. Free; call 601-960-1033.
Wednesday, May 19
Noon, "History Is Lunch," at William F. Winter Archives and History Building (200 North St.). "Restoration Amidst Yazoo Clay," a panel discussion featuring architect Robert Parker Adams, geologist David Dockery and engineer Jeff Laird. Bring a lunch; coffee/water provided. Free; call 601-576-6850.
5 p.m, Blue Cross Blue Shield PopStar High School Celebration at Mississippi Sports Hall of Fame (1152 Lakeland Drive). The best high school athletes in the state will gather for dinner at 5 p.m. and an awards ceremony at 6 p.m. $20; call 601-982-8264.
5:30 p.m., Public Policy Toastmasters Club 8689 Meeting at Jackson State University (1400 John R. Lynch St.), in the Sampson Library auditorium on the second floor. Improve your communication skills and become a better speaker and leader. Membership required. Call for details on membership dues; call 601-918-8523.
Thursday, May 20
10 a.m., State Institutions of Higher Learning Meeting at Universities Center (3825 Ridgewood Road). The Board of Trustees will meet in the IHL Board Room for their regular monthly meeting. Free; call 601-432-6647.
10 a.m., Midtown Housing Phase 1 Groundbreaking Ceremony on Livingston and Lamar streets. The sustainable, affordable housing project is part of the Jackson Neighborhood Revitalization Master Plan. Call 601-362-0885.
11:30 a.m., Young Leaders in Philanthropy Lunch and Learn at United Way (843 N. President St.). In the conference room. The speaker is Cecily McNair, director of the Mississippi Teacher's Center. $10 lunch or bring your own; call 601-665-9243.
Noon, Young Professionals Alliance Luncheon at Greater Jackson Chamber Partnership (201 S. President St.). Marianna and Andy Chapman with HALO Business Advisors will talk about the effective use of social media in business. E-mail [e-mail missing] to RSVP. $10 lunch, $7 lunch for members.
3 p.m., Small Standard Flower Show at Eagle Ridge Conference Center (1500 Raymond Lake Road, Raymond). The theme of the show is "Great Beginnings" and is hosted by the Raymond Garden Club. Free; call 601-857-2272.
5 p.m., Networking in the Neighborhood at Pan-Asia (720 Harbor Point Crossing, Ridgeland). The event offers those who are new to the area an opportunity to meet local folks, try new foods and get involved with area charities while having fun. Free admission; call 601-624-7738 or 601-718-4056.
5:05 p.m., Tri-County Chamber Business After Hours at Trustmark Park (1 Braves Way, Pearl). The event includes speed networking opportunities, door prizes and a grand door prize for the best speed networker. Admission includes food, soft drinks and a ticket to the Mississippi Braves game against the Huntsville Stars at 7:05 p.m. Please enter at the rear gate. Call or e-mail an RSVP to [e-mail missing] by May 18. $5, free for children under 2; call 601-948-7575, ext. 241.
6 p.m., Backyard Astronomy for the Family at Ridgeland Library (397 Highway 51, Ridgeland). Jim Waltman will give tips on locating constellations and other celestial objects with a telescope. Free; call 601-856-4536.
6 p.m., Precinct 3 COPS Meeting at Jackson Police Department, Precinct 3 (3925 W. Northside Drive). These monthly meetings are forums designed to help resolve community issues or problems, from crime to potholes. Call 601-960-0003.
Friday, May 21
Summer Enhancement Program Registration through May 21, at Jackson Medical Mall (350 W. Woodrow Wilson Ave.), in the Parks and Recreation Administrative Office. The registration is for Jackson youth ages 7-12. The program begins on June 7. $70; call 601-960-0471.
National Bike to Work Day. The Jackson Bike Advocates are encouraging commuters to take their bikes to work to get some exercise, save gas and do something good for the environment. Visit The Jackson Bike Advocate's website
8 a.m., SafeHeart Screenings at Jackson Medical Mall (350 W. Woodrow Wilson Ave.), in the Community Room. SafeHeart Health Screens of Hattiesburg will do five ultrasound and EKG screenings that target risk for heart attack, stroke, abdominal aortic aneurysm, atrial fibrillation, and peripheral arterial disease. Call to register or come early. $129, free for those who qualify; call 601-450-5483 or 866-548-3006.
11:30 a.m., Heart Health Luncheon at King Edward Hotel (235 W. Capitol St.). Learn how obesity, high cholesterol and physical inactivity can affect your heart, and what you can do about it. An expert panel will be there to answer questions. Registration is required. Free; call 601-376-1172.
2 p.m., Federal Policy Briefing at Mississippi Coalition for Citizens with Disabilities (2 Old River Place, Suite A). The 90-minute briefing presented by the Mississippi Coalition for Citizens with Disabilities will bring people up to date on national issues that affect people with disabilities. Call 800-721-7255 or 601-969-0601.
Saturday, May 22
10 a.m, "Buy the Book" Book Sale at Eudora Welty Library (300 N. State St.). The event is sponsored by Jackson Friends of the Library. Call 601-968-5811.
11 a.m., Docent Informational Session at Jackson Zoo (2918 W. Capitol St.). The meeting is for adults 18 and over who are interested in volunteering to teach visitors about animals and habitats at the zoo. A light lunch is provided. RSVP by May 18. E-mail [e-mail missing].
11:30 a.m., Lottie B. Thornton Celebration Luncheon at Roberts Walthall Hotel (225 E. Capitol St.). Thornton was the first coordinator of the Early Childhood Education Center and the first Director of the Jackson State University Early Childhood Education Center. Payments must be received by May 18. $30; call 601-949-7851.
Noon, Citywide Health Fair at Making Jesus Real Church (422 Riverwind Drive, Flowood). Receive free health screenings and health information, and participate in family activities. A massage therapist will also be on hand. The fair will feature promotional items from community businesses and display booths from health-oriented agencies. Free; call 601-984-4073 or 601-213-8558.
Noon, Car Seat Safety Check at St. Dominic Hospital (969 Lakeland Drive), at the Medical Mall entrance. Mississippi Safe Kids will show caregivers how to properly install a child's car seat. Free; call 601-200-6934.
Through May 31
Mental Health Awareness Month through May 31, at NAMI Mississippi (411 Briarwood Drive, Suite 401). May is Mental Health Awareness Month in Mississippi. NAMI Mississippi (National Alliance on Mental Illness) is the voice for persons with mental illness and their families. Call the office for information about support and intervention. Call 601-899-9058.
Events at Community Foundation of Greater Jackson (525 E. Capitol St., Suite 5B). Call 601-974-6044, ext. 221.
• Charles "Chuck" E Griffin Endowed Memorial Scholarship Fund Call for Applications through May 31. The fund will provide a cash scholarship based on merit and need to a graduating student at Jim Hill High School and to a graduating student at Hinds Community College who plans to continue their education at a four-year institution. The fund also awards an annual scholarship to a Tougaloo College graduate who has been accepted into the American Bar Association Council on the Legal Education Opportunity (CLEO) program. The deadline for applications is May 31.
• Anthony "Tony" Gobar Juvenile Justice Scholarship Fund Call for Applications through May 31. The fund will provide a cash scholarship based on both merit and need to a full-time junior or senior at a public university in Mississippi or Southern University in Louisiana majoring in criminal justice, political science, counseling or similar major. The student must have a stated career interest in juvenile justice or a similar field and have demonstrated a strong commitment to community and public service. The application deadline is May 31.
Call for Applications (Woolfolk Building, 501 N. West St., Suite 1101A). Call 601-359-6030.
• Mississippi Arts Commission Minigrant Call for Applications through June 1. Professional-level artists may apply to support promotion efforts, attend a professional workshop or to purchase artistic supplies. Non-profit organizations or local government entities may apply for up to $1,000 to support presentations by members of the MAC's Artist Roster, or to support professional development efforts for an arts organization. The application deadline is June 1. Free; call 601-359-6030.
• Building Fund for the Arts Call for Grant Applications through June 7. The program provides funding for the renovation or expansion of arts facilities owned by arts-based non-profits or local governments. The program has a thorough application and review process. Organizations interested in applying must submit an "Intent to Apply" form by May 3 and a full application package by June 7.
Grant Development Program Call for Applications through June 15, at Jackson Convention and Visitors Bureau (111 E. Capitol St., Suite 102). The program is open to any non-profit tourism-related entity, such as attractions and events, in the city of Jackson. The application deadline is June 15. The grant period is Sept. 1, 2010, to Aug. 31, 2011. Call 601-960-1891.
Ongoing
Greater Belhaven Market through Dec. 18, at Mississippi Farmers Market (929 High St.). Buy some fresh produce or other food or gift items. The market is open every Saturday from 8 a.m.-2 p.m. Free admission; call 601-506-2848 or 601-354-6573.
FarmersI Market at Jackson Roadmap to Health Equity Project's Farmers Market (2548 Livingston Road). Buy from a wide selection of fresh produce provided by participating local farmers. Market hours are 10 a.m.-6 p.m. on Tuesday and Fridays, and 8 a.m.-3:30 p.m. on Saturdays. Free admission; call 601-951-9273.
Ongoing events at Baptist Medical Center (1225 N. State St.). Call 601-948-6262 or 800-948-6262.
• Women Walking Program. Walkers will meet at the information desk in the Baptist for Women lobby. Walk for 30 minutes at your own pace on Tuesdays and Thursdays, rain or shine. A fitness professional will also be on hand to help you get the most benefit from your exercise. Parking is available in the Baptist for Women parking lot. Registration is required. $10 per month.
• Cancer Rehab Classes in the Activity Room of the Hederman Cancer Center on Tuesdays and Thursdays. The class helps cancer patients enhance cardiovascular strength and endurance and immune system and bone density. It helps to increase overall strength and stamina, decrease fatigue, weight loss and improve digestion. Registration is required. Free.