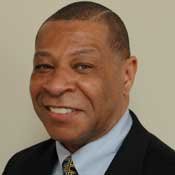 When Mayor Harvey Johnson Jr. appointed Lee A. Unger to serve as the director of the city's department of administration last week, the mayor told Jackson City Council Finance Committee members that Unger's experience and strong record of financial management impressed him.
Unger, a Jackson native, served as the vice president of fiscal affairs for Piney Woods School in Piney Woods, Miss., for 28 years. He is currently the chief financial officer of the nonprofit Voice of Calvary Ministries and a co-chairman of Jackson 2000, a racial-reconciliation group.
"I've known (Unger) for some time as he worked at Piney Woods and with Jackson 2000," Johnson said. "He's done a lot of work at Piney Woods. He has a strong financial and management background. He's been a leader. I think he's the type of person to take over the department."
At the next city council meeting, members will decide on a date for Unger's confirmation hearing. If confirmed, Unger would replace Rick Hill. Hill will remain in the department under another role, which city spokesman Chris Mims said has not yet been determined.
"I look forward to having a positive impact on the direction of the city," Unger said. "I haven't had a chance to go through all the city's finance issues, but I look forward to doing as much as I can to improving the city's financial situation."
Unger, 53, received his bachelor's degree in business administration from Alcorn State University. As the director of the department of administration, he would be responsible for overseeing and managing the city budget and fiscal policies.