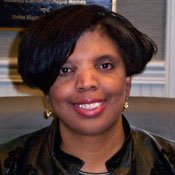 Angela Stewart knows that preserving the past through sharing stories---especially about women and civil rights--is essential for changing the future.
Stewart, 48, is a curator at the Margaret Walker Alexander National Research Center at Jackson State University. She will present information about African American women who changed Mississippi at the "Women and the Movement for Social Justice" panel discussion at Jackson State Wednesday evening.
In 1968, Jackson State English professor and poet Margaret Walker Alexander founded the Institute for the Study of the History, Life and Culture of Black People--now the Margaret Walker Alexander Research Center--to educate others about African-American history through literature, documents and exhibits. Stewart is currently digitizing journals Alexander kept until her death in 1998.
Stewart is also researching Grace Morris Allen Jones, who established the Grace M. Allen Industrial School in Burlington, Miss., for African Americans in 1902.
"I'm looking at our collections and in own personal life for women who have made a difference in the quest for social justice," Stewart says.
Prior to working at Margaret Walker, Stewart was the curator and archivist at the Piney Woods Country Life School in Piney, Miss. A Jackson native, Stewart received her bachelor's degree in history from Alcorn State University. She is a member of the community-action organization, Women for Progress in Mississippi, which her mother, Dorothy Stewart, founded in 1978.
"Using examples to help better ourselves in the future, is one of the reasons to highlight women who have contributed to history," she says. "Little girls need to know there are no limits."
"Women and Movement for Social Justice," A Medgar Evers/Ella Baker Civil Rights Lecture Series, is Wednesday at 6:30 p.m. at the Dollye M.E. Robinson Liberal Arts Auditorium at Jackson State University. Other panelists include: Tougaloo College President Dr. Beverly Hogan (moderator), William Winter Institute Executive Director Susan M. Glisson, Jackson State professor of political science Dr. Michelle Deardorff, Jackson Free Press editor-in-chief Donna Ladd, ACLU Executive Director Nsombi Lambright and Ohio State University African American Studies professor Dr. Tiyi Morris. The event is free and open to the public. Call 601-979-1562 for more information.
More like this story