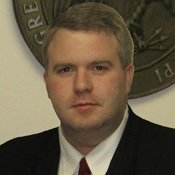 Jackson accounting firm Horne LLP faces criticism for the second time in two months after a Feb. 18 audit by the Department of Homeland Security's Office of Inspector General reported that the company billed Mississippi Emergency Management Agency an excessive amount of $7,751,445 for services that included paying employees up to $109 an hour to scan documents.
The Feb. 18 report does not state the entire amount MEMA paid Horne LLP received for services, but lists only the "excessive charges" of $7.7 million.
The audit joins accusations from the Mississippi Public Service Commission that Horne LLP did not deliver on its $1 million contract with the PSC to analyze fuel purchases made by Entergy Mississippi before a Jan. 15 deadline.
"... Based on a judgmental sample of contractor invoices in 2007, 2008, and 2009, we determined that there was an average of 11 non-supervisory personnel engaged in (document scanning.). The hourly labor rate differences between the Recovery Analyst and Administrative personnel positions ranged from $87 to $109 during the contract period of January 9, 2006 through June 30, 2009. Using these differences, we calculated that the contractor billed MEMA $7,751,445 of excessive charges for the 11 personnel who provided document management services. Therefore, we question the $7,751,445 as identified in the following table," the report stated.
Horne LLP Marketing Director Pam Holmes said the company could not comment on the audit.
"Given the contract that we have with MEMA, we're not able to comment on anything related to the contract," Holmes said this morning. "I'd like to help you, but that's how our contract reads."
The audit also showed overpayments totaling $9.5 million to other MEMA sub-grantees for emergency work projects, unremitted interest of $987,000 earned on FEMA advances, and insufficient procedures for monitoring both contractor travel costs and corrective action on audit findings.
MEMA Executive Director Thomas Womack responded to auditors last October saying that MEMA officials did not concur with the OIG's conclusion regarding the high cost of Horne LLP's scanning. Womack claimed that the contractor's proposal made clear that MEMA and the contractor "specifically agreed and intended that analysts would perform the important function of reviewing and organizing documents loaded into the document management database."
The OIG disagrees, arguing in its report that its review of the contract and supporting documents "did not disclose any reference to an oversight analyst performing scanning and coding duties." The audit conclusion, the OIG states, "remains unchanged."
Womack told the Jackson Free Press today that the OIG is oversimplifying the description of the duties of the Horne employees in question.
"They did much more than take this stack of documents and feed it through a scanner. They had to organize the documents by the different types of projects. A local government could potentially have up to 200 different projects, some for overtime costs, and some for police and fire, and dozens of different types of repair or replacement projects. You had to make sure that the documents were tied to a specific project and that they were organized in a logical format, so you could retrieve them in good time," Womack said, adding that the cost of the labor was "consistent with what the federal government pay for similar services."
The OIG recommends MEMA demand that the subgrantees repay $9.5 million to the state treasury for use in other projects. It also recommends MEMA work with the state treasury office to repay interest earned on the misspent money, and requires the state agency to devise procedures to ensure subgrantees make corrective action on audit findings.
The PSC selected Horne LLP in a no-bid contract last year to cross-compare potential fuel purchases the power company made from independent power producers and its affiliates, in order to ensure that Entergy Mississippi was buying the cheapest fuel available and not overcharging ratepayers for fuel purchases. The PSC voted to pay Horne LLP at a March 2 meeting, even though PSC Chairman Brandon Presley criticized the company for not delivering on its contract.
"They represented to us that the audit would be no problem. We made it abundantly clear that we were looking for a cross-comparison of fuel purchases. Originally their contract was not supposed to exceed $780,000. Then they came back later and said because of Entergy's lawyers and their non-responses to audit requests it goes up to $1 million," said Presley, who voted against Horne LLP's invoice at the March 2 meeting. "The commission basically gave them a blank check for what I consider a wasted audit report."
Horne CPA partner Ann Cleland said at a January PSC hearing that Horne's failure to deliver fuel- purchase comparisons arose from Entergy Mississippi's slow submission of fuel-purchase transactions.
"We need to say we are 99 percent sure of the (fuel purchase) transactions," Cleland said at the January hearing. "That type of confidence level requires details on transactions. (Entergy told us) that the information we were asking for was generally maintained by the system operators and that they generally did not maintain those transactions in a format that was readily audible."
Entergy attorney Jeremy Vanderloo told commissioners in January that his company needed more time to compile the transcripts.
Presley said rate-payers will eventually foot the bill for the PSC audit.
"The fact remains that we've misspent $1 million. The power companies pay them for the audit, but you can bet that bill is going to come back to the rate-payers. Entergy's not going to say 'it's our fault the audit didn't deliver, so we'll just eat the cost.' They're going to come get that money back from the rate-payers," Presley said.
Horne LLP's office is located in Ridgeland. The firm has 13 offices in Mississippi, Tennessee, Alabama, Louisiana, Texas and Arizona.
Previous Comments
ID

156759

Comment

Where was I when the $109/hr. scanning job was available?

Author

golden eagle

Date

2010-03-16T13:43:04-06:00
ID

156767

Comment

LOL, If I am understanding correctly they had $7.7 millon in over charges on what was supposed to have been a contract for less than a million dollars? Wow, that is some kinda fancy accounting.

Author

WMartin

Date

2010-03-16T16:42:33-06:00
ID

156769

Comment

WMartin, The $1 million and the $7.7 million "overcharge" are not related. (Unless I am using fancy reading comprehension) The $780,000 bill stems from a contract dating back to last year. The $7.7 million dollar charge dates back to 2006. Golden Eagle, "Scanning documents" at a Kinko's and scanning documents as an accountant are two separate entities. At Kinko's, you put paper into a machine. I think we all know the drill. Scanning documents as an accountant entails reviewing thousands of financial documents, performing data analysis, reconciling bank statements, etc. It is entirely plausible for auditors to earn $109/hr. You should see the salaries that 5+ year auditors make in DC. It is unreal. If you want this $109/hr. job, go to a four-year university, major in accounting, complete your masters. Then start your CPA. See you in class.

Author

jbreland

Date

2010-03-16T21:48:04-06:00
ID

156779

Comment

Thanks Jbreland, I didn't notice in my first read through that the article was discussing two different contracts with two different entities. I guess I should slow down a bit while reading. :-P

Author

WMartin

Date

2010-03-18T06:12:57-06:00
ID

156782

Comment

Jbreland, your point is very well taken relative to how one can successfully become a CPA and qualify for a job as an accountant; performing scanning of documents which require data analysis, reconciling statements, etc. This was not the case: Many of the workers were John Q. Public employees and without the credentials for that pay grade. It is so unfortunate that the victims of Katrina and Rita did not benefit and far too many continue to be without the fianances to rebuild. Initially, the country had tons of fund-raisers. In Jackson, there were people with buckets collecting money at intersections. If all funds had been used for victims, there would be "Mission Accomplished." This article represents one company's possible fraudulent activities: This is just one drop in a BIG BUCKET.

Author

justjess

Date

2010-03-18T09:36:36-06:00