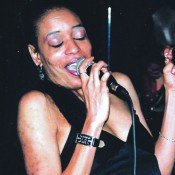 The time has finally come for the best party of the year featuring great local food, music and people. The JPF's 2010 Best of Jackson Party is Sunday at 8 p.m. at The South in downtown Jackson. As we've done since the first year of publication, the "Best of" party honors the local businesses and individuals who readers said represent the very best of Jackson. If you want to come, you're invited, but you must register here so that we know to expect you.
While the weather is unpredictable, your weekend doesn't have to be. Another event you don't want to miss is "Renee Fleming: The Voice of the Century." Fleming, a Grammy-winning soprano, will appear on stage tonight with 13 local vocalist; 7:30 p.m. at Thalia Mara Hall. If your looking for something environmentally-friendly, attend the CD Recycling Concert with indie/alt rock bands Simone, A Bullet Well Spent and Vertical Ascent at Sam's Lounge, 10 p.m. None of these grabbing your attention? Check out more weekend happenings on the JFP Events Calendar
On Saturday, head to the Mississippi State Fair Grounds for a full day of fun at the Dixie National Rodeo and Livestock show. If fun means learning something new, attend the "Creating New Legacies Inspired by The Dream" conference, a free community event focusing on the legacies of slavery from 1 p.m. to 4 p.m at Tougaloo College, register here. When it comes time to hit the town, Jackson has a boatload of options for you: Virgil Brawley performs at the auditorium at 7:30 p.m., Best of Jackson musician Scott Albert Johnson plays at Underground 119 at 9 p.m. and Best of Jackson Blues artist Jackie Bell sings at Schimmels, 9 p.m. For more options, check out the JFP Music Listings.
Sunday is a great day to catch up on sleep and enjoy a late brunch at Julep. Check out our JFP Restaurant Listings to find other terrific local restaurants to patronize any day of the week. And of course, don't forget about the 2010 Best of Jackson Party. If you want to dress to impress, don't forget your weekend gear at the JFP Swag Store for cups, hat, t-shirts and much more.
Is something missing? To make sure your event is listed on the JFP calendars, send the information to [e-mail missing] or [e-mail missing], or add your event yourself. It's easy!