Thursday, January 21, 2010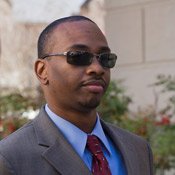 Michael Recio and Marcus Wright, the former police bodyguards for the late Mayor Frank Melton, must pay $10,000 each in restitution for their roles in the 2006 warrantless demolition of a private home on Ridgeway Street, a federal judge ruled yesterday.

Recio and Wright will each pay $2,500 to Evans Welch, the tenant of the duplex at the time, and $7,500 each to Jennifer Sutton, the building's owner. Federal prosecutors reached an agreement with defense attorneys on the restitution amount in a conference immediately before yesterday's hearing.
The restitution ruling marks the end of a long saga for Wright and Recio, who both pleaded guilty to misdemeanors after being indicted in July 2008 on federal civil rights charges. Wright accepted a plea deal in October of that year and testified against Recio and Melton in their federal trial, which ended in a hung jury on February 24, 2009. Melton and Recio were set for a re-trial in May when Melton died after battling heart problems for years. Recio entered a guilty plea soon after Melton's death.
Recio and Wright were with Melton on the night of August 26, 2006, when the mayor ordered the destruction—with sledgehammers—of a duplex that Evans Welch was living in. At the state trial for Melton and his two bodyguards, defense attorneys portrayed Welch's home as a "crack house," ultimately winning acquittals for all three. The raid on the Ridgeway duplex netted no drugs, however.
Sutton has filed a civil lawsuit against the city. Her attorney, Warren Martin, said yesterday that no hearing date has been set for the case but that he expects it to proceed forward now.
"Ms. Sutton is obviously excited about the Court's ruling today," Martin said. "We're very pleased with the government's efforts in this case, and we're looking forward to further vindicating her civil rights."
Wright's attorney, John Colette, told reporters that the result of Sutton's lawsuit could factor into a reevaluation of the restitution amount.
"We just came up with a figure that would be reasonable," Colette said. "Of course, if Ms. Sutton receives additional restitution through the city, we'll ask that the restitution order be amended."
Previous Comments
ID

155328

Comment

What a disaster it was for these men to hitch their stars to Melton.

Author

Brian C Johnson

Date

2010-01-21T19:07:15-06:00
ID

155330

Comment

They weren't the only ones -- but most of the fooled didn't tear down duplexes. The more things change, the more they stay the same, Brian. Many of the same folks who backed Melton and bashed us for telling the truth about Melton are now mad at us about Two Lakes. No sledgehammers this time, though. I hope. ;-)

Author

DonnaLadd

Date

2010-01-21T19:20:36-06:00
ID

155334

Comment

All Two Lakes supporters have to do is raise hundreds of millions of dollars in private capital, overcoming the opposition of the Army Corps of Engineers and endless environmental lawsuits. If Melton could eliminate crime in 90 days, why shouldn't Speed et al. be able to achieve similarly modest goals?

Author

Brian C Johnson

Date

2010-01-21T19:40:26-06:00
ID

155335

Comment

;-) The level of gullibility in both endeavors has been breathtaking, I must say. I really believe that Jackson is going to get to a place where we're not so easily fooled collectively some day. Of course, the missing link has been good news coverage; like media coverage of Melton, it has been staggering to witness just had bad TV and print here have covered the Two Lakes, etc., plans over the years. No wonder people thought it sounded so easy if the Corps would just get out of the way. What's funny to me: With our track record of telling the hard truth even when it can hurt our business, (some) people still want to try to argue that we do what we do out of "personal animus." Like when you were here and we were covering Melton (because no one else would): Why in hell would we take the road less travelled (that is filled with potholes and anonymous haters), if it *wasn't* to try to get people up to speed on what they need to know for the good of the city? The good news is that most people seem to get that now. I've had so much more positive response about our comprehensive Two Lakes coverage, and the complaining has come from pretty much the same place as the people who were mad at us about Melton coverage. So people have heard it before. And I think it is all starting to make a lot more sense to people as we put the puzzle together for them. I will say, though, that as much I love research (and know you do, too), pouring through databases and piles of reports isn't *quite* as exciting as ride-alongs with submachine guns. ;-) Oh, and give that amazing Henry a big ole squeeze for me. I love that kid; he can analyze me in a single stare, I just know it.

Author

DonnaLadd

Date

2010-01-21T19:58:19-06:00
ID

155336

Comment

Squeeze delivered! :) I can imagine that untangling McGowan's assets was less entertaining than riding along with Melton and the three-ring circus. But this latest Two Lakes story is a perfect demonstration of why there's no substitute for real investigative journalism. The JFP dug through Melton's history while everyone else was throwing victory parades. Now you all have done vital work on exposing the financial interests of some of the central proponents of Two Lakes. That doesn't mean financial interests drive all of the plan's supporters, but it doesn't help their case that they failed to disclose their stake in it. The public definitely needed to know, and the JFP delivered. All of you keep up the great work!

Author

Brian C Johnson

Date

2010-01-21T21:25:53-06:00
ID

155342

Comment

With our track record of telling the hard truth even when it can hurt our business, (some) people still want to try to argue that we do what we do out of "personal animus." Just do the right thing and wait. Where have I heard that from? Hmmm... ;)

Author

golden eagle

Date

2010-01-22T10:04:14-06:00
ID

155345

Comment

Words to live by, golden eagle. And do journalism by. ;-)

Author

DonnaLadd

Date

2010-01-22T11:00:57-06:00