Friday, February 19, 2010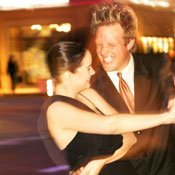 Weather will be warmer tonight, so you don't have to freeze as you check out local teen bands Goodwhether and The Da Vincis perform a benefit concert for Haiti at Christ United Methodist Church (6000 Old Canton Road) at 8 p.m.,$8. Get your groove on to some country-blues with Seth Libbey and the Liberals at Underground 119 from 8 p.m.-midnight, $10. If you'd like to catch a show with no cover, you can head on over to Fire to hear Crossin Dixon at 10 p.m. For more music listings, visit JFP Music Listings.
On Saturday grab the kiddos and head over to the Mississippi Museum of Natural Science (2148 Riverside Drive) to see Smokey the Bear and Woodsy Owl in the interactive exhibit "Home Sweet Home." Hours are 9 a.m. -5 p.m. Celebrate the number three at Borders (100 Dogwood Blvd., Flowood) with Elmo's Birthday Storytime, 11 a.m. If High Tea is your thing, you can join the Mustard Seed Ladies Auxiliary at Fairview Inn (734 Fairview St.) at 2 p.m. $50 adults, $35 children. Did you miss the Haiti benefit concert, but still want to support a good cause? The Leukemia and Lymphoma Society will host Wild Pursuit for the Cure at Country Club of Jackson (343 St. Andrews Drive); call 601-956-7447 for more details. Author/Poet Sonia Sanchez will speak at the "No Sell Out!" memorial program for Malcolm X at Word and Worship Church (6286 Hanging Moss Road), 3 p.m. She will sign copies of her books at 2 p.m.; call 601-353-5566. Get your jig on at the Mostly Monthly Ceili at Fenian's 2-4 p.m. Free. Bust a gut laughing at the Royal Comedy Tour at the Jackson Convention Complex (225 E. Pascagoula St.); call 601-960-2321. More light-hearted fun can be had at Schimmel's at 9 p.m. at "Game Night: Party Like a Youngster" where you will play classic games like Monopoly, Uno, Life and musical chairs, $5. None of these events hit the right spot? Check out our event listings at JFP Events Calendar
If you didn't get a chance to support a worthy cause on Friday or Saturday, you can head over to the JFP- sponsored event, Hip Hop for Humanity Benefit Concert for Haiti at Dreamz (426 W. Capitol St.) at 6 p.m. Salvation Army will collect money and donated items, $5. Musical guests include Rob Gold, Skipp Coon, PyInfamous, Miz Smurff and Kamikaze. Later, you can catch some open-mic poetry at Cultural Expressions at 5 p.m. Whether your thing is music or culture, check out the best place to find events in Jackson, Best Bets
Is something missing? To make sure your event is listed on the JFP calendars, send the information to [e-mail missing] or [e-mail missing], or add your event yourself. It's easy!