Wednesday, February 10, 2010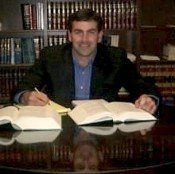 In a 29 to 14 vote yesterday, the Mississippi Senate passed a bill allowing for the creation of new charter schools in the state starting in 2011, reports GulfLive.com. The bill is sponsored by Sen. Michael Watson, R-Pascagoula. The bill is on its way to the House Education Committee.
"We're leaving our students behind," Watson said on the Senate floor. "This is another tool to make education better. Is it a silver bullet? I don't know, but I sure want to give it a try. It's an injustice to leave students where they are now."
A previous law expired last summer, leaving the state without the ability to create new schools.
Pascagoula Superintendent Wayne Rodolfich expressed ambivalence about the schools.
"I'm not surprised it passed the Senate, but there's a lot of work to be done," Rodolfich told GulfLive.com. "The research does not support charter schools. It's not anything I'd be willing to spend tax dollars on."
Previous Comments
ID

155907

Comment

a lot of really great points were raised on todays democracy now: http://www.democracynow.org/2010/2/11/charter_study some ideas to keep in mind as this thing progresses.

Author

Ryan

Date

2010-02-11T10:09:54-06:00
ID

155926

Comment

thanks Ryan.... great discussion and very valid points on charter schools > privately organized schools WITH access to public funds YET WITHOUT the accountability of public schools.

Author

lanier77

Date

2010-02-11T12:49:17-06:00