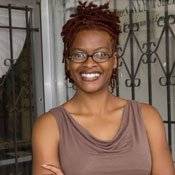 The Jackson City Council Planning Committee is researching the possibility of imposing new zoning requirements on any new businesses that conform to the state's definition of a "personal care home."
"We need to create an ordinance that's going to hold personal-care home owners responsible," said Ward 3 Councilman Kenneth Stokes, chairman of the Planning Committee.
Cassandra Welchlin, president of the Capital Neighborhood Association, told the committee this morning that association members worry that too many businesses following the state's personal-care home definitions don't have to adhere to state requirements. Thanks to a loophole in state law, Department of Health standards do not apply to personal-care homes caring for three or fewer patients.
"There are two more personal-care homes trying to open in our neighborhood, but we don't want any more to open because we're already over-saturated with personal-care homes," Welchlin said. "We don't want any more opening because the state already can't regulate the homes already there, and many of them do not have to follow state law or state requirements."
Stokes asked the city's legal department to investigate the possibility of imposing a stricter zoning requirement for personal care homes, which currently can open in any zone with a residential R-1 designation. Stokes told city legal that he wanted to require personal-care homes only in a more restrictive R-5 zone, the same zoning for retirement homes or medical facilities. Stokes also asked city attorneys to search city case law for records of successful courtroom opposition to zone requirements the city attempted to pass in prior years.
The Mississippi Department of Health publishes a 39-page document outlining the minimum standards for businesses providing residents with one or more daily assisted-living services, including "bathing, walking, excretory functions, feeding, personal grooming and dressing," according to MDH.
"Those homes don't have to be licensed if they have three or under occupants," said Nancy Whitehead of the Mississippi Department of Health's Regulation and Licensure Division. "If you have a problem (with a personal care home), you have to call the Department of Human Services, but there are no regulations on them."
Attorney General Jim Hood, whose Medicaid Fraud Control Unit investigates and prosecutes personal-care home violations, receives about 1,600 complaints a year on alleged violations, and is in the middle of about 200 ongoing investigations, many within the city of Jackson.
Hood said incomplete state regulations leave too much room for misconduct from assisted-living businesses with three or less residents.
"If you're taking care of people in a home anywhere, whether it is a nursing home or anything, it should be a requirement that it be licensed," Hood said in July. "The health department would then come in and decide if the conditions are proper for someone to be there. ... The health department might have about four inspectors for the whole state. They're already stretched as it is, but that's a loophole that needs to be closed."
City Deputy Attorney Azande Williams told members of the committee that the city recorded a total of 21 unlicensed personal-care homes inside city limits. This number does not include another 13 personal-care homes containing four or more residents that require a state license to operate. Almost all of the 34 personal-care homes Williams counted reside within Ward 5.
Ward 5 Councilman Charles Tillman agreed with Welchlin that there appeared to be a "concentration" of those types of businesses in his ward, and backed Stokes' call to create a city ordinance that would regulate the smaller assisted-living businesses that fall through the state's regulation cracks.
Stokes said he wanted to make sure any new local regulation does not step on the toes of state law, however. Deputy City Attorney James Anderson said legal staff would look into the possibility of local regulation, and suggested that there could be room for enforcement since the state does not appear to impose any regulation of its own.
The city's police or fire department may enforce the regulations, with the help of the city's Department of Human and Cultural Services. Fire Marshal Johnnie McDonald told the committee this morning that the fire department regularly inspects only the personal-care homes that are licensed by the state, and has no interaction with the smaller, unregulated businesses.