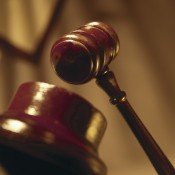 Monday, April 26
9 a.m.-6 p.m., Mississippi Afterburner Jet Rally at John Bell Williams Airport (4100 Airport Road, Bolton). See radio-controlled jet and unmanned aerial vehicle demonstrations. The event is part of Radio Controlled/Unmanned Aerial Vehicle (RC/UAV) Aviation Week. Refreshments will be available, and all proceeds go to the Hinds Community College Aviation Scholarship program. $5 per car; call 601-857-3884 or 601-857-3300.
Tuesday, April 27
5 p.m., Donate Life Fundraiser at McAlister's Deli (1240 East Northside Drive or 220 E. Amite Street, Suite PG01). Visit these or any of the 14 Jackson metro McAlister's Deli locations after 5 p.m., and 10 percent of your purchase will be donated to the Mississippi Organ Recovery Agency. Call 601-933-1000.
6:30 p.m., Jackson Audubon Society Monthly Chapter Meeting at Eudora Welty Library (300 N. State St.). Avian expert Ken Hackman will talk about hummingbirds. Open to the public. Free; call 601-956-7444.
6:30 p.m. Sports Hall of Fame Induction Ceremony at Hilton Jackson (1001 E. County Line Road). Hinds Community College Sports Hall of Fame charter member Dr. E.E. "Tad" Thrash will be inducted into the Mississippi Association of Community and Junior Colleges Sports Hall of Fame. $35; call 601-857-3363.
Wednesday, April 28
Noon, "History Is Lunch" at William F. Winter Archives and History Building (200 North St.). Mississippi historian W. J. Megginson will talk about his new book, "African American Life in South Carolina's Upper Piedmont." Free; call 601-576-6850.
4 p.m., Jackson/Hinds Library System Board of Trustees at Eudora Welty Library (300 N. State St.). The trustees will discuss matters concerning the local library system. Free; call 601-968-5825.
5:30 p.m., Public Policy Toastmasters Club 8689 Meeting at Jackson State University (1400 John R. Lynch St.) in the Sampson Library auditorium on the second floor. Improve your communication skills and become a better speaker and leader. Membership required. Call 601-918-8523.for details on membership dues.
Thursday, April 29
Raymond Elementary School Kindergarten Registration. Only parents or legal guardians with proper identification and guardianship papers, if appropriate, may register students. To register your child, you must have the following items: three pieces of current business mail within the last 30 days such as medical or cell-phone bills, or government correspondence; or a current utility bill and a copy of a lease agreement or a mortgage document. You will also need your child's birth certificate (long form), Immunization Compliance Form 121 and Social Security card. Call 601-857-7012.
8 a.m., SafeHeart Screenings April 29-30, at Jackson Medical Mall (350 W. Woodrow Wilson Ave.) in the Community Room. SafeHeart Health Screens of Hattiesburg will do five ultrasound and EKG screenings that target risk for heart attack, stroke, abdominal aortic aneurysm, atrial fibrillation and peripheral arterial disease. Call to register or come early. $129, free for those who qualify; call 601-450-5483 or 866-548-3006.
11 a.m., Vietri Pottery Benefit 11 a.m., at Persnickety (2078 Main St., Madison). Vietri founder Susan Gravely will discuss the leading decorating and entertaining trends from Italy, and Italian artisan Francesco Venzo will give a pottery demonstration. Gravely and Venzo will sign Vietri pieces with individualized Italian phrases. Twenty percent of the pottery sales will go to The Mustard Seed. Free admission with items for sale; call 601-856-6038.
11:30 a.m., Central Mississippi Ole Miss Alumni Club Scholarship Luncheon at Capital Club (125 S. Congress St., Suite 19) on the 19th floor. The club will present metro area students with special scholarship awards. Reservations are preferred and can be done online. $15; call 601-506-3186.
11:45 a.m., Solutions for Urinary Incontinence at Baptist Medical Center (1225 N. State St.) in the Baptist for Women Conference Center. Get all the details from urologist Charles Secrest, M.D., including information about new bulking agents and the mini-sling procedure. Registration is required. $5 optional lunch; call 601-948-6262 or 800-948-6262.
1 p.m., "Teaching Compliance With Consequences" Webinar. The one-hour interactive webinar explores the differences between logical consequences and punishments, the meaning of learned helplessness and its affect on children, and how to develop effective logical consequences. Mark Lakewood is the presenter. $9.95; call 800-777-0955.
4 p.m., "Buy Your Own Home" Seminar at Stronger Hope Baptist Church (223 Beasley Road). Representatives from three housing organizations will give tips on ways to purchase your own home. A question-and-answer session is included. Free; call 601-956-4784 or 601-366-163.
6 p.m., Toastmasters International's 85-Year Celebration Reception at Charles Tisdale Library (formerly Northside Library) (807 E. Northside Dr.). Come learn about the speech and leadership programs offered by the High Noon Toastmasters. Free admission; call 601-372-5276.
Friday, April 30
9 a.m., Friday Forum at Koinonia Coffee House (136 S. Adams St., Suite C). The presenter will be Dr. Joe Haynes, director of Jobs for Mississippi Graduates. Free; e-mail [e-mail missing].
Saturday, May 1
8 a.m., Walk MS at Renaissance (1000 Highland Colony Parkway, Ridgeland) in front of Barnes & Noble. The check-in starts at 8 a.m., and the walk begins at 9 a.m. Proceeds benefit the Alabama-Mississippi Chapter of the National Multiple Sclerosis Society. Donations welcome; call 601-856-5831.
8 a.m.-2 p.m., Greater Belhaven Market at Mississippi Farmers Market (929 High St.). Be sure to buy some produce or other food and gift items. The market is open every Saturday. Free admission; call 601-506-2848 or 601-354-6573.
8 a.m., Jackson Audubon Society Monthly Bird Walk at LeFleur's Bluff State Park, Mayes Lake (115 Lakeland Terrace). The walk will be led by an experienced Audubon Society member. Bring binoculars, water, insect repellent and a snack. Call ahead if you would like to borrow a pair of binoculars. Children under 15 must be accompanied by an adult. Free, $3 car entrance fee; call 601-956-7444.
Noon, Oyster Open at Meadow Oak Golf Club (169 Meadow Oak Lane). The golf tournament is a benefit for the Harold T. White Scholarship Fund. Beverages and oysters on the half shell will be served. The entry fee includes a cart, green fees, a golfer ditty bag and a T-shirt. Awards will be given to individuals and teams at the awards banquet ceremony at Hal & Mal's (200 Commerce St.) at 7:30 p.m. $125, $250 team; call 601-948-0888.
4 p.m., Day at the Derby at Providence Hill Farm (2600 Carsley Road). The event coincides with the Kentucky Derby and includes riding demonstrations, a contest for the best hat and the most colorful tie, refreshments and watching the Kentucky Derby on a widescreen TV. Proceeds benefit the University Transplant Guild, a nonprofit volunteer organization that assists transplant patients and their families. $50; visit universitytransplantguild.com.
Through May 8
Alpha Kappa Alpha Sorority Call for Scholarship Applications. The Rho Lambda Omega Chapter of Alpha Kappa Alpha Sorority, Inc. is currently taking scholarship applications from high school seniors with a 3.0 GPA who plan to attend a historically black college or university. Applications must be received by May 8. E-mail [e-mail missing]. Or download a
Through June 7
Building Fund for the Arts, Call for Grant Applications at Mississippi Arts Commission (Woolfolk Building, 501 N. West St., Suite 1101A). The program provides funding for the renovation or expansion of arts facilities owned by arts-based non-profits or local governments. The program has a thorough application and review process. Organizations interested in applying must submit an "Intent to Apply" form by May 3 and a full application package by June 7. Call 601-359-6031.
Through June 15
Grant Development Program Call for Applications at Jackson Convention and Visitors Bureau (111 E. Capitol St., Suite 102). The Jackson Convention and Visitors Bureau's grant program is open to any non-profit tourism-related entity, such as attractions and events in the city of Jackson. The application deadline is June 15. The grant period is from September 1, 2010, to August 31, 2011. Call 601-960-1891.
Ongoing
Women Walking Program at Baptist Medical Center (1225 N. State St.). Walkers will meet at the information desk in the Baptist for Women lobby. Walk for 30 minutes at your own pace on Tuesdays and Thursdays, rain or shine. A fitness professional will also be on hand to help you get the most benefit from your exercise. Parking is available in the Baptist for Women parking lot. Registration is required. $10 per month; call 601-948-6262 or 800-948-6262.
Cancer Rehab Classes at Baptist Medical Center (1225 N. State St.) in the Activity Room of the Hederman Cancer Center on Tuesdays and Thursdays. The class helps cancer patients enhance cardiovascular strength and endurance, and improve their immune systems and bone density. It helps to increase overall strength and stamina, decrease fatigue and weight loss and improve digestion. Registration is required. Free; call 601-948-6262 or 800-948-6262.