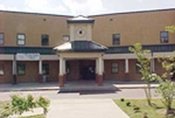 Jackson Public Schools is hosting its first ever Moms Conference tonight planned exclusively for JPS mothers, grandmothers, aunts and other female role models, celebrating "mothers as lifesavers." The conference kicks off at 5:30 p.m. at Galloway Elementary School (186 Idlewild St.), with registration starting at 4:30 p.m.
The evening will include strategies for Moms to help ensure their children's academic success in school.
"With Mother's Day coming up, we felt like a very appropriate title for our event would be: 'Celebrating Moms—Empowering Our JPS Lifesavers,'" said Mary Hill, executive director of food services and chairwoman of the event in a release.
JPS wants to empower moms with an information-packed evening that includes a complimentary dinner with "celebrity" servers and experts at each table, conference workshops on an array of topics of interest to JPS parents, and information tables with timely resources for students and families, the release states.
Pamper Me Pretty, a health and beauty showcase has been added, and includes a massage therapist, an exercise instructor and more. Information will be given to moms about how to take care of themselves as well as their families. Food and nutrition experts will also be on hand to offer practical tips for making home menus healthier.
There will also be a visit and display by the MilkPep Milk Mustache Mobile. The National Great Gallon Milk Giveaway sponsored by LuVel Dairy will give free milk to the first 500 registrants. Other giveaways include goodie-filled tote bags donated by BankPlus, and plenty of door prizes.
For more information, contact the Jackson Public Schools' Parent Resource Center at 601-960-8945.