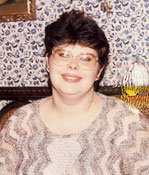 Also: Listen to Rep. Brandon Jones and Sen. David Blount talk about the stalking bill on JFP Radio.
In 1989, Michael Graham pulled up alongside his ex-wife's car in front of the public library in Pascagoula in broad daylight. He had been stalking and harassing Adrienne Klasky for years. That day, he pointed his 12-gauge shotgun and pulled the trigger, virtually decapitating her. Yesterday, Gov. Haley Barbour signed a bill that might have protected Klasky.
The bill, H.B. 1309, was sponsored by Rep. Brandon Jones, D-Pascagoula. It amends Mississippi's stalking laws, putting some much-needed teeth into what has been an ineffectual tool for law enforcement. While the previous law required a victim to prove she was in fear of losing her life, the amended law states that actions that "would cause a reasonable person to fear for his or her own safety, to fear for the safety of another person, or to fear damage or destruction of his or her property" constitutes stalking.
Graham was convicted of Klasky's murder and received a life sentence. In July, 2008, Barbour stunned Klasky's family and friends by suspending Graham's sentence. Barbour granted relief to five killers in 2008 four of whom killed former wives or girlfriends.
The new, tougher stalking law goes into effect July 1.
Previous Comments
ID

157038

Comment

So Barbour signs a law that would have protected the victim from the killer he let loose. Wow, I guess he is a champion of those being stalked now, but to hell with those that were murdered by stalkers.

Author

AGamm627

Date

2010-04-02T17:40:22-06:00