Thursday, October 22, 2009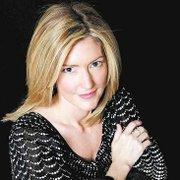 The Mississippi Library Association's Authors Award Committee will honor author Kathryn Stockett tonight at a banquet held in the University of Southern Mississippi's Thad Cochran Center.
Stockett, author of the novel "The Help," was born and raised in Jackson, and received a degree in English and creative writing from the University of Alabama. After graduation, she moved to New York City where she worked in magazine publishing and marketing. The novel, Stockett's first, debuted in February and explores the relationship between white families and their black maids during the 1960's when Jim Crow laws were challenged and racial tensions ran high.
"Growing up in Mississippi, almost every family I knew had a black woman working in their house—cooking, cleaning, and taking care of the white children. That was life in Mississippi. I was young and assumed that's how most of America lived," Stockett told bookreporter.com. "... Twenty years later, with a million things to do in New York City, there we were still talking about the women who'd raised us in our mama's kitchens. It was probably on one of those late nights, homesick, when I realized I wanted to write about those relationships from my childhood."
"The Help" is currently on the New York TImes best seller list and has received national attention. Stockett, her husband and daughter currently live in Atlanta, Ga.
Also honored tonight will be Gerry Helferich, author of the non-fiction book, "High Cotton: Four Seasons in the Mississippi Delta."
Previous Comments
ID

152820

Comment

Ronni, this book is fantastic. Alot of pople over here in ATL are reading it. I have recommended it to at least a dozen people. Everyone wants to come to Jackson and see where "The Help" takes place. Also, I was told that the movie rights have been sold....It'll be the new "Steel Magnolias".

Author

atlntaexile

Date

2009-10-22T12:43:16-06:00
ID

152822

Comment

I read "The Help" over a weekend recently. It was so riveting and mesmerizing that I could not put it down. An absolute must read!

Author

Kacy

Date

2009-10-22T16:51:41-06:00