Monday, November 16, 2009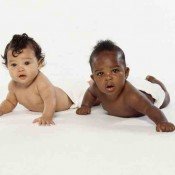 Mississippi received a failing grade from the second annual March of Dimes Premature Birth Report Card, but the organization states that it showed improvement on some criteria. The report, released yesterday on the seventh annual Prematurity Awareness Day, says as a whole, the United States gets a "D," with more than a half million newborns not getting the healthy start they deserve. No state received an "A" on the report card and only Vermont received a "B."
Mississippi earned showed improvement last year for reducing the percentage of women of child-bearing age who smoke, and lowering the late preterm birth rate.
"Here in Mississippi we are proud of our hard work to improve access to health care coverage, to help women quit smoking and to prevent unnecessary early c-sections. We hope that it will be the start of a decline in our preterm birth rate," said Sally Harrison, March of Dimes volunteer and concerned parent in a release. "We have a long way to go before all babies in America get a healthy start in life and we are committed to working with state health officials, hospitals and health care providers to continue to fight for preemies."
In Mississippi, the rate of late preterm births is 12.9 percent; the rate of women smoking is 22.5 percent, and the rate of uninsured women is 25.2 percent, according to the March of Dimes release.
In the US, more than 540,000 babies are born too soon each year. Preterm birth is a serious health problem that costs the United States more than $26 billion annually, according to the Institute of Medicine. It is the leading cause of newborn death and babies who survive an early birth often face the risk of lifetime health challenges, such as breathing problems, mental retardation and others. A March of Dimes report released in October found that 13 million babies worldwide were born preterm and more than one million die each year.
For additional information, go to the March of Dimes Web site.