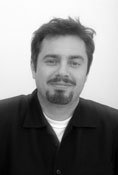 Political seasons are always interesting, particularly because we at the Jackson Free Press feel it's important—despite the turmoil that often ensues—to endorse candidates for office. As the JFP has grown in age and readership, we've learned to take this responsibility ever more seriously, as we did this past primary by interviewing the five leading mayoral candidates before making our endorsement.
Having endorsed Harvey Johnson for the primary, we continue to endorse him for the run-off that will likely decide the election. We feel now is the time for a mayor who can take the reins on day one and work immediately to correct our budget problems, prioritize basic infrastructure services, and work with state and federal officials to make sure Jackson gets the grant money, recovery dollars and tax incentives necessary to turn a fiscal corner and become the growing "creative class" city that we envision Jackson can be.
One note: Our endorsement of Harvey Johnson is not an endorsement against Councilman Marshand Crisler. Crisler is qualified for the job of mayor. As a relatively young man of 40, Crisler has accomplished an exceptional amount in his 22-year career, both in service to Jackson and in service to his country. I have friends and business acquaintances who swear that Crisler "gets it" and that he's the man for the job. I don't doubt their sincerity or his passion for the job.
I also understand that some members of the Jackson business community (and folks who live outside the city but who have business interests in Jackson) feel that Johnson, in his two terms, was not responsive to their needs. I think it's clear in hindsight that Johnson had trouble working with some in the business community who he didn't see as supporters. But in the spirit of Obama's "Team of Rivals," he needs to bring everyone to the table if he returns to City Hall in 2009.
But then there's the record. Johnson's tenure showed considerable progress—infrastructure programs, budgets, grants, lowered crime—that has been decimated by the massive mistake that was the Melton administration.
I assume Crisler would be a significant dose of both leadership and accountability that has been lacking in City Hall over the past four years.
But I know that Johnson would offer both of those things, along with a career of urban planning experience and a deep knowledge of Jackson's specific challenges. That's why the JFP supports his candidacy, and it's why I take the JFP's responsibility in making this endorsement seriously.
The JFP is growing. Despite the economic downturn and the severe challenges to newspapers in the current advertising climate, we've seen increased readership, increased Web page views, and year-over-year growth in ad pages and revenue.
I like to think this growth is because our readers appreciate the hard work we put into news and entertainment coverage (even if they disagree with the opinion pieces), while our focus on local businesses helps our advertisers build their customer bases.
But with that growing readership comes additional responsibilities, which includes how seriously we take not just our our mayoral endorsement, but the follow-through on that endorsement.
A very smart fellow is reputed to have told Mayor Johnson that if he's re-elected, his endorsement is the "last thing he is going to get from the JFP."
That's not true, but it's an interesting way to put it.
The way I see it, our job at the Jackson Free Press is to do the information gathering that our readers don't have time to do—sitting through government meetings, asking our leaders hard questions, interviewing experts for their opinions, tracking down facts and publishing thoughtful analysis—all in an effort to help you make informed decisions and participate in the democratic process.
We wear our values on our sleeves. We want to live in a Jackson that encourages creativity, entrepreneurship and "creative class" lifestyle opportunities. We promote the development and growth of local businesses over corporate chains. We believe that "green" solutions are better for the local environment and the local economy. We believe in free enterprise and government's role in maintaining fair and functioning markets. We believe in public education, public health investments and public transportation. We believe in a swift, competent, and intelligent justice system for all matters civil and criminal, one that avoids harsh sentencing and cradle-to-jail policies. And we believe that cronyism and corruption have no place in government.
Perhaps most importantly, we believe that the media's role is to watchdog public officials, "comfort the afflicted," and make sure that our leaders are making decisions and guiding policy in ways that serve our values.
I think Harvey Johnson will be able to get things done. That said, one thing that we plan to watch carefully is how he selects his department heads and whether he pursues a more open, transparent approach to management this time around. Yes, that includes implementing the JackSTAT program we mentioned in our endorsement. But even more important is to see skilled, hard-working people running his departments with more autonomy and direct contact with the public.
Johnson desperately needs to do a better job of communicating with the press and with constituents, and he needs to surround himself with good people who reach out to diverse interests in the community. And we need out-of-the-box ideas when it comes to improving constituent and local business services.
The Jackson Free Press will work closely with Mayor Johnson or Mayor Crisler to help ensure progress in Jackson. We'll work to get the truth out about programs, ideas, and solutions presented and implemented by City Hall. And we'll hold either man accountable to the extent that our resources enable, doing hard work to keep our readers informed.
But neither candidate should expect a free ride. We need to see progress, transparency and responsibility from the new mayor and his department heads.
We pledge to our readers to put our resources into learning, determining and reporting whether that progress is happening—both at the city and state levels—to build a better future for Jackson.
Previous Comments
ID

147338

Comment

You go, Todd!! Well said. Well said.

Author

J.T.

Date

2009-05-14T09:09:41-06:00
ID

147718

Comment

"Harvey Johnson. Oh, he's the man we need."

Author

Walt

Date

2009-05-19T05:19:47-06:00