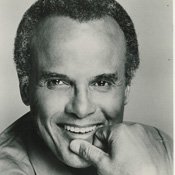 Tougaloo College: Harry Belafonte
May 10, 10 a.m., Campus Green
Harry Belafonte is a Jamaican American musician and social activist best known for his starring role alongside Dorothy Dandridge in "Carmen Jones" and for popularizing "The Banana Boat Song." Belafonte has appeared in more than 20 films and has recorded more than 30 albums. He is also the first black man to ever win an Emmy award. In 1985, Belafonte was one of the organizers of the Grammy Award-winning song, "We are the World," a benefit song for Africa. He is a former U.S. ambassador to the Bahamas.
Belhaven College: Dr. Doris Brougham
May 9, 10:30 a.m., Thalia Mara Hall
Dr. Doris Brougham is a Christian missionary and founder of "Studio Classroom," a magazine for students seeking to improve their English-speaking skills. Brougham, who first arrived in Taiwan in 1951, received the Order of the Brilliant Star with Special Grand Cordon—Taiwan's highest military decoration—in 2002.
Millsaps College: Marian Wright Edelman
May 9, 9:30 a.m., The Bowl
Marian Wright Edelman is a lawyer, civil-rights activist and founder of the Children's Defense Fund. After graduating from Yale Law School, Edelman moved to Jackson to direct the NAACP Legal Defense and Education Fund office. The first African American woman to be admitted to the Mississippi Bar, Edelman received the Presidential Medal of Freedom, the nation's highest civilian award, in 2000.
Jackson State University: Johnny DuPree
May 8, 6 p.m., Lee E. Williams Athletic Center
Johnny DuPree is Hattiesburg's first African American mayor. DuPree earned a doctorate in urban studies from Jackson State University and his bachelor's and master's degrees in political science from the University of Southern Mississippi. During his time as mayor, DuPree has been nationally recognized for two programs started under his administration: the Early Warning Weather Alert Program, which places weather radios into the homes of low-income, elderly and disabled citizens; and the Mayor's Financial Education Initiative, whose partners provide free tax preparation and financial education to people in the Hattiesburg area.
Jackson State University: Randall Pinkston
May 9, 8 a.m., Mississippi Veterans Memorial Stadium
Randall Pinkston has been a news correspondent for more than 30 years. A Yazoo City native and graduate of Millsaps College, Pinkston began his broadcast career at WLBT-TV 3 in 1971 as a news anchor. He is best known for appearing on CBS News telecasts and reporting on international stories from abroad. Pinkston is the recipient of three national Emmy awards.
Mississippi College: Dennis Swanberg
May 9, 10 a.m. and 2 p.m., A.E. Wood Coliseum
Dubbed as "America's Minister of Encouragement," Dennis Swanberg is a Christian comedian and former pastor. Swanberg shares hilarious stories of his childhood, family and the funny side to church.
Mississippi College School of Law: Honorable Leslie H. Southwick
May 15, 10 a.m., First Baptist Church of Jackson
Honorable Leslie H. Southwick is a federal judge on the Fifth Circuit of the United States Court of Appeals. Southwick was a private attorney in Jackson from 1977-1989 and was one of the first 10 judges elected into the Mississippi Court of Appeals in 1994. Southwick has taught law as an adjunct professor at Mississippi College, and in 2005, he served in Iraq as a judge advocate general.
Hinds Community College: Mark Keenum
May 15, 11:30 a.m. and 2:30 p.m., Cain-Cochran Hall Hogg Auditorium
Mark Keenum is the president of Mississippi State University. After completing his bachelor's and master's degrees in agricultural economics at Mississippi State, Keenum joined the university faculty in 1984 as a marketing specialist with the Mississippi Cooperative Extension Service. Prior to being named president of Mississippi State in November 2008, Dr. Keenum served as under secretary of the U.S. Department of Agriculture for two years, where he provided leadership and oversight for the Farm Service Agency, the Risk Management Agency and the Foreign Agricultural Service.
Joe Pinion, CEO of Central Mississippi Medical Center, will speak to nursing and allied-health graduates at 8:30 a.m. May 15, at Cain-Cochran Hall Hogg Auditorium. Dr. Lonnie Edwards, Jackson Public Schools superintendent, will speak at the Utica campus commencement May 17 at 2 p.m. in the J.D. Boyd Gymnasium.
Previous Comments
ID

146950

Comment

Marian Wright Edelman is not the first African American admitted to the Mississippi Bar. I believe she is the first African American woman admitted.

Author

blkjazz

Date

2009-05-07T06:00:40-06:00
ID

146961

Comment

blkjazz, I updated the article to say the she was the first African American woman to be admitted. About.com and the CDF Web site has her as the first black woman. I tried to find out who the first black man was, but I could not find it online, so I'll just play it safe.

Author

LatashaWillis

Date

2009-05-07T07:50:15-06:00
ID

146980

Comment

It appears that James Henry Piles was likely the first African American male admitted to the Mississippi Bar. He was admitted in 1869.

Author

blkjazz

Date

2009-05-07T09:18:29-06:00
ID

146984

Comment

Thanks for the info! There's a big difference between 1869 and 1968.

Author

LatashaWillis

Date

2009-05-07T09:22:00-06:00