Wednesday, January 14, 2009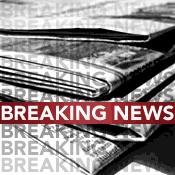 Clarion-Ledger staffers are part of an immediate corporate-wide "furlough" program ordered by the home office in order to "preserve operations," reports the Gannett Blog. A memo from Gannett CEO Craig Dubow went out today, announcing that the week off must be taken this quarter:
Today Gannett is implementing a furlough program across all U.S. divisions and at Corporate headquarters. This means that most of our U.S. employees -- including myself and all other top executives -- will be furloughed for the equivalent of one week in the first quarter. This furlough will be unpaid. Unions also will be asked to participate. We are doing this to preserve our operations and continue to deliver for our customers while confronting the issues raised by some of the most difficult economic conditions we have ever experienced.
After much consideration, we decided a furlough program would be the fairest and least intrusive way to meet these fiscal challenges in the first quarter, which is traditionally the lightest time of the year. We sincerely hope this minimizes the need for any layoffs going forward. [...]
We have made some very difficult decisions this past year, all with the goal of keeping Gannett strong and preparing for the future. I understand I have asked a great deal of you, and I regret adding to your burden with this program.
But my sincere hope is that this step removes the need to do anything more drastic, and that business conditions improve.
Previous Comments
ID

142889

Comment

Yet, they can redesign their website and change the character fonts. Hmmm...

Author

golden eagle

Date

2009-01-14T15:17:08-06:00
ID

142901

Comment

...and pay freelance photographers to take party pics (assuming they've actually been paid). At yet, Gannett's CEO will still take home $1 million in base pay this year. From the Gannett Blog: CEO Craig Dubow has taken a voluntary 17% pay cut equal to $200,000, effective Nov. 1, and extending through next year, Corporate has just announced. Also, all company and division officers will have their salaries frozen next year, according to a memo posted here. Dubow's base pay is $1.2 million, so the cut leaves him with a $1 million paycheck, excluding any bonus and other benefits. Gee, I guess when you're pulling down $1.2 million, $200,000 is a real sacrifice. NOT. Allbusiness.com reported last March that he pulled down more than $7.5 million in '07: Craig A. Dubow, president, CEO and chairman of the nation's largest newspaper company, earned a total compensation package of $7,546,710 in 2007 including a salary and bonus unchanged from the year before, according to the company's annual meeting proxy filed with regulators late Thursday. The International Business Times reports that he pulled down $7.9 million in '08. If I were pulling down that kind of money, I sure wouldn't insult people by saying I was making a sacrifice; I'd call it pocket change.

Author

Ronni_Mott

Date

2009-01-14T16:44:30-06:00
ID

142911

Comment

A very pertinent comment under the Gannett blog post: This furlough program is a bridge to nowhere. Indeed. This is just going to hurt morale more, and create more bad PR, and that ain't gonna help their ability to get good work out of demoralized employees. Not that that's been corporate's priority, clearly. Put another way, blood is in the water when they do things like this that are such piss-poor public relations, as well as tarnish them even more in the communities they supposedly serve. I feel more sorry for the employees than ever, though not such much for the executives, including at the papers. They should have fought harder to do real journalism and not just blindly follow this corporation into the toilet. And Dubow et al: clearly clueless.

Author

DonnaLadd

Date

2009-01-14T20:40:00-06:00