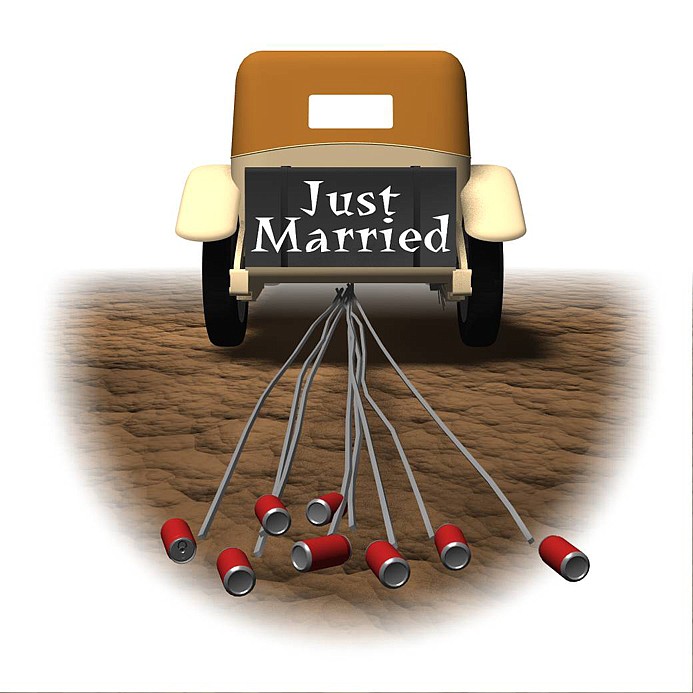 Wednesday, January 7, 2009
For true honeymoon relaxation, forget passports and plane connections. A Mississippi honeymoon will lighten your carbon footprint and leave more money in your pocket for indulging in gourmet food, luxury accommodations and deluxe spa packages. Or use your honeymoon as an opportunity to really get away from it all in a cabin at one of our beautiful state parks. A Mississippi honeymoon is an investment in our state's economy. There are many enticing options that cater to any couple's tastes. These parks, inns and resorts are great options for planning a "babymoon" a few years down the road.
The Alluvian www.thealluvian.com 866-600-5201
Take a drive up Highway 49 to the Mississippi Delta. Greenwood is the home of The Alluvian, a luxury hotel that offers much more than just fine bed linens. Indulge in a couples' massage or a therapeutic sweet tea bath at the Alluvian Spa. Spending money on experiences rather than souvenirs is a good environmental strategy. Hone your green cooking skills with a "Vegetarian Cocktail Party" class or the "Sustainable Seafood Workshop" at the Viking Cooking School next door. Choose from the delicious menu at the hotel's restaurant, or walk to one of the other nearby options. Leave your car parked and stay in your room to enjoy the free library of southern books, movies and music. Walk through small-town Greenwood to experience a bakery, antique shops and a well-known independent bookstore. Within a short driving distance, you can also find a variety of museums and historic sites.
Tishomingo State Park www.mississippistateparks.reserveamerica.com 662-438-6914
Get away from it all by following the Natchez Trace up to the foothills of the Appalachian Mountains close to the Alabama border. There aren't many dining options along the Trace, so a good place to stop for soup and sandwiches as you are coming or going is the Council House Café in French Camp. Rent one of the small cabins in the woods at the far end of the park, where you can enjoy your own kitchen, a wood-burning fireplace and a screen porch. Commune with the outdoors on a nature hike, in a rented canoe, on the shores of the fishing lake or at the park's nature center. Pack the supplies you need to make your own customized romantic adventure, such as vanilla-scented soy candles for the mantle, your favorite goodies for a picnic in the woods, or champagne on a quilt in front of a roaring fire. Guys, don't forget to bring the ingredients for breakfast-in-bed chocolate chip pancakes for your new wife.
Monmouth Plantation www.monmouthplantation.com 800-828-4531
Follow the Trace in the other direction down to Natchez, where there are many historic bed and breakfasts. Monmouth Plantation offers a variety of historic rooms, many of which have fireplaces and Jacuzzi tubs. Enjoy nature or the latest bestseller under one of the large old trees on the extensive grounds. And don't forget to walk around the small town to enjoy shopping, restaurants, historic homes and breathtaking views of the Mississippi River. For a truly relaxing experience, tour the town on a horse and carriage ride. Back at the plantation, your room includes a full southern breakfast, and there are two different fine dining establishments on site for dinner. The town also has many delicious restaurant options within a close radius.
Mississippi honeymoons are a great green option because they keep you out of the skies and within a few hours' driving distance of many different romantic options. In several of these places, you can leave your car parked when you arrive and get around on foot to many attractions in close proximity. At mealtimes, remember to choose fresh Mississippi-grown produce and lower-impact meats (such as chicken and non-predatory fish) when you can. Ask for organic wine and champagne, or bring your own. If you are staying at a hotel or inn, request that your sheets and towels not be changed every day.
Other Mississippi Honeymoon Options
Fairview Inn, Jackson
www.fairviewinn.com, 888-948-1908
Shack Up Inn, Clarksdale
www.shackupinn.com, 662-624-8329
Lake Tiak-O'Khata Resort, Louisville
www.ltok.com, 888-845-6151
Cedar Grove Inn, Vicksburg
cedargroveinn.com, 800-862-1300
Beau Rivage Resort and Casino, Biloxi
www.beaurivage.com, 888-567-6667