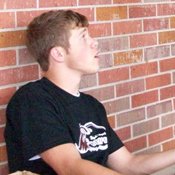 [Verbatim From Mississippi Department of Education] When the number of dropouts reached the double digits this school year, administrators and teachers at Picayune Memorial High School decided it was time to do something drastic.
Assistant Principal Patricia Smith, who is the Picayune School District's dropout prevention coordinator, appointed two teachers - Donna Porter and Linda Jopes - to lead efforts at the high school.
Together, they formed an "Empowerment Team" of about 15 students, started a graduation campaign and recruited - who better? - a former dropout turned classroom whiz kid to champion their cause.
Now, like other Mississippi school districts that have gotten serious about dropout prevention, they're starting to see some results.
"We decided that we could not lose another creative, brilliant mind, not when they are so close to the finish line," Porter said.
After only a couple months in existence, "Project Wipeout Dropouts," named to correspond with the district's mascot Maroon Tide, has already helped several teens get back on track to receiving their high school diploma.
The program seeks to make it a "fad to be a grad," Porter said, by drafting students to mentor other at-risk students. Empowerment Team members monitor their peers who may be displaying "dropout" behavior, helping them to catch up before an exam, making sure they turn in a final paper or even calling them at home to make sure everything is OK. Brett Campo - a student who dropped out in his junior year, re-enrolled and will graduate in 2009 with honors - has been particularly instrumental in leading the program.
In January 2008, the Mississippi Department of Education launched "On the Bus," a statewide dropout prevention effort funded by a grant from State Farm that has included two statewide summits and a major public awareness campaign. Like Picayune's Project Wipeout Dropout, each school district was required to adopt its own individualized dropout prevention plan.
The Mississippi Board of Education has set the bold goal of reducing the dropout rate to 13 percent by 2013. The dropout rate for Mississippi's Class of 2007 was 15.9 percent. For the Class of 2006, the dropout rate was 17.6 percent.
Encouraging students to invest in each other's futures is one of the best ways to realize that goal, State Superintendent of Education Dr. Hank Bounds said.
"Our boys and girls are one of the best resources we have in combating this chronic problem," he said. "When a student shows the signs of becoming a dropout - disinterest in their studies, absences from class, a bad attitude - their peers notice and they have the power to influence that student to stay in school."
Porter agrees.
"I've seen it happen with the empowerment team. They have shown so many students that it is possible to rise above any obstacle," she said. "They see Brett and they say, 'If Brett can do it, I can do it too.'"