Wednesday, December 30, 2009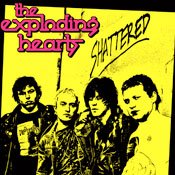 It was a decade of regression in pop music. If you were to chart the quality pop albums that came out each year of the aughts, you would have a steady downward slope from 2000 through today; that being said, there were some truly classic bands, songs and albums to emerge out of the decade. Here are the best of them:
Best Album: "Voodoo," D'Angelo – This came out in January 2000, but it remains unsurpassed. No album before or after managed to bridge new and old soul as successfully as "Voodoo." This is a slow and drawn-out album (clocking in at nearly 80 minutes), yet at no point does it feel that way. It remains the high point of the neo-soul movement.
Best Song: "Hey Ya!," Outkast – This category isn't even a contest in my eyes. No song this decade transcended race, gender and age more than this one. Sure, it inevitably was played into the ground, but this was a song that could be played at a wedding and have the teenagers and their parents not only dancing, but knowing every word.
Artist of the Decade: Kanye West – One of the few artists to release four quality albums with a different sound on each. He went from straight-ahead soul samples with "The College Dropout" to a more refined pop sound on "Late Registration," to electronic with "Graduation," to minimalism with "808s and Heartbreak." No producer did more to expand pop music's sound while so consistently hitting the top of the charts.
Band of the Decade: The White Stripes – The White Stripes is the lone band to emerge from the garage revival with artistic integrity unscathed. This may be because the band evolved, elevating above the various gimmicks that sold it on the commercial breakthrough, "White Blood Cells." The band released four excellent albums in the decade and provided us with one of the few guitar icons of the decade in Jack White.
Most Disappointing Band: The Strokes – In retrospect, we were kind of unfair to The Strokes after its debut, "Is This It?" Count me among the many music fans who proclaimed The Strokes the band that was going to save rock 'n' roll because it knew how to emulate The Who and The Kinks. Its two subsequent releases showed limited creative progress and exposed The Strokes as more of a band that caught lightning in a bottle than one of any serious artistic consequence.
Biggest Tragedy: The Exploding Hearts – The Exploding Hearts was a Portland, Ore., band coming off the release of a debut album, "Guitar Romantic," when its van flipped, killing three of the four members in 2003. This is such a tragedy because "Guitar Romantic" was the best rock album of the decade. This was a band that had every ounce of the attitude The Strokes possessed, yet it also had a songwriting depth, both musically and lyrically, that The Strokes and its minions lacked.