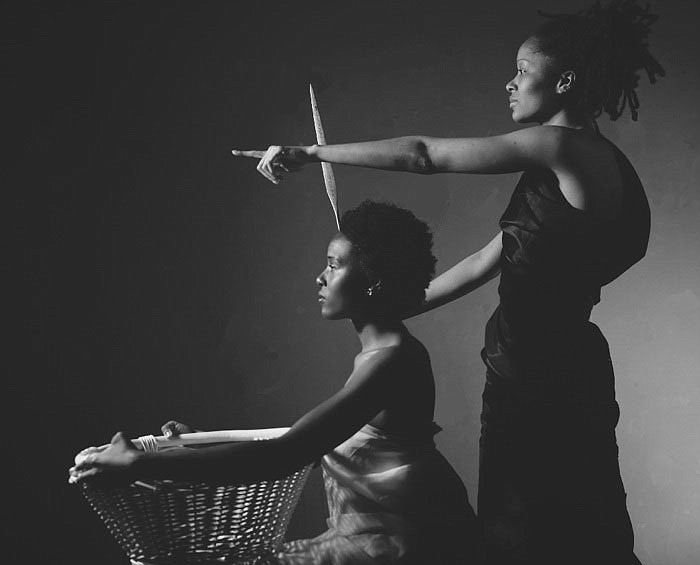 Smith Robertson Museum has always been a special place to me. As an elementary-school student, I would take field trips to see the hand-woven quilts stitched together with women's joy and suffering, and tour the museum's collection of 20th-century African American art depicting such women. I took those trips for granted then; what emotive art could an 8-year-old comprehend when she was busy giggling in restraining hushes with her friends?
As a pubescent 7th grader, I discovered the collection of paintings that hung in the community room when my older sister, Erika, had her wedding reception there. Amid the sound of chattering adults and screaming kids, I walked around the well-lit room and stared into the eyes of the men and women on canvas. The colors were vibrant, demanding attention.
My fondest memory of Smith Robertson, however, is when I discovered a talented black woman named Cassandra Wilson. I was 14, and I had accompanied my mother to an event celebrating the lives of one of Mississippi's jazz greats, John Reese. I've never been so mesmerized with anyone as when she stepped onto the wood platform in the front of the room and sang with her soul. I want to be just like her, I thought.
All the women with whom I've come in contact at Smith Robertson—whether in person or across a displayed work of art—represent a small piece of the black American woman: the need to express ourselves through tangible art, the desire to achieve life-long companionship through marriage, the cathartic characteristic of song and its place in African American culture. Photographer and poet Jerry Taliaferro captures these distinctions and many more in the current Smith Robertson exhibition, "Women of a New Tribe: A Photographic Celebration of the Black Woman."
The exhibition rooms holding Taliaferro's works are spacious and free of obtrusive additions, giving the exhibition a sense of intimacy. Featuring black-and-white photography mounted onto white matte board with uniform black frames, the exhibit is divided into five sections, each opening with a section of Taliaferro's poem, "What Manner of Woman."
The first section, "Faces," introduces regular women, wearing regular clothing, who do regular things. Underneath each photo is a placard revealing only the first name and last initial of each woman and her occupation. The women in the photographs cry out to viewers, "I am you." Postal workers, educators, poets, performance artists, mothers, customer service representatives, flight attendants, business executives—they are all there. Many of them wear little make-up, if any at all, and look as though they probably styled themselves.
All of the shots are studio photographs varying in dark and light-toned backdrops, yet the women seem comfortable, as though Taliaferro simply took a candid snapshot from their everyday lives.
In "Faces," Taliaferro seems to reach out and capture the essence of these women, who they are in reality. They don't pout their lips or intensify their glances to appear sassy; in fact, the majority of the photographs in this section feature women who aren't even looking into the camera.
Toward the end of the "Faces" section, Candace J., a visual and performance artist, stands out because she is looking into the camera. It clearly doesn't bother her, though. As a performer, she has to be confident in front of an audience. Wearing a black turtleneck, the palms of her hands are together at her chest, and she seems to look out at the viewer knowingly saying, "Namaste."
In "Forms," Taliaferro plays with shapes and figures, the most poetic image being "Birth Mother," which depicts a bare-bellied pregnant woman wearing an African native cloth. Medical students, cancer survivors and mothers all grace this section of the exhibit displaying unique themes of beauty in black women. Some are tall, some short, muscular or frail.
As the exhibit progresses through each section of the poem, the photos gradually move toward a stripped-down, "back-to-the-roots" tone. Wearing mostly only cloths and fabrics draped around their bodies, each woman is able to pronounce herself over the makeup and modern everyday clothing. Each is able to stand out as herself, with no distractions for the viewer.
After going through all five sections of the exhibit, viewers arrive at the artist's conclusion: "The women in this exhibit are the women that inhabit our everyday lives. … While their fields of endeavor may have varied widely, most of the women that I've encountered have demonstrated a common trait; they were great human beings."
"Women of a New Tribe: A Photographic Celebration of the Black Woman" will be at Smith Robertson Museum through May 18. For more information, call 601-960-1457.