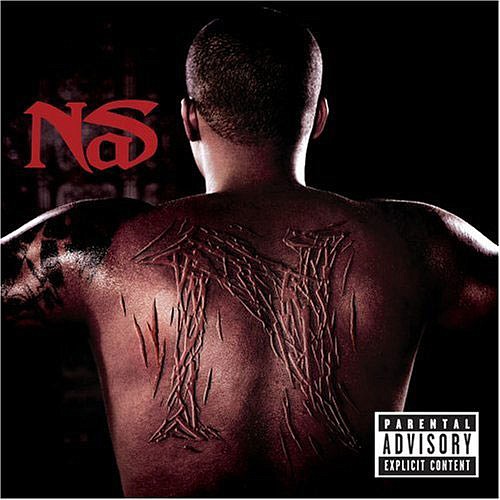 Wednesday, August 20, 2008
Nas always seems to be at the center of intense debate. Respected for his lyricism and creation of "Illmatic" (widely regarded as one of the greatest hip-hop albums of all time), Nas has released inconsistent, and at times, uninspired albums.
After lyrically dismembering one-time rival, Jay-Z, Nas seemed to get his swagger back. The New York rapper's most recent albums have been more complete, yet still not on the level of brilliance as his "Illmatic" debut. A couple of years ago, Nas sparked a controversy among hip-hop circles when he released his album, "Hip Hop is Dead." The album was one of Nas' best efforts, yet, still incomplete. The debate about hip-hop's lifeline has been raging since the album dropped. Nas has decided to up the ante with his latest offering.
Initially, Nas wanted to name the album after the ever-volatile "N" word. After intense pressure from Rev. Al Sharpton, NAACP and Wal-Mart (which threatened to shelve the album), the record label changed the name to "Untitled" or, as I shall call it: "The Album Formerly Known as the 'N' Word." All controversy and gimmickry aside, Nas managed to create a politically charged album that stands out as one of his greatest efforts.
"Untitled" starts off with the lightly produced "Queens Get the Money," in which Nas raps like his old "Illmatic" self over subtle piano keys courtesy of underground phenomenon, Jay Electronica. The song acts as a not-so-hidden insult to rival 50 Cent. While the song lacks the political punch of the rest of the album, it provides with a few minutes of vintage Nas delivery.
Nas truly shines, though, in his triumvirate of allegorical songs. "Project Roach" is a lyrical masterpiece that you could see in any book of poetry from Langston Hughes, Sonia Sanchez or Amiri Baraka. Nas takes on the voice of a roach in the projects to represent a desperate, down-and-out person looking to survive any way he can. The song is short, giving the listener just the right amount of thought-provoking material without beating the concept to death.
Another gem is the Busta Rhymes-assisted "Fried Chicken." The duo creates a love song in which they treat chicken as though it were a seductive temptress. But the song that is sure to garner the most attention and controversy is "Sly Fox" in which Nas absolutely demolishes the Fox News network. It's about time someone in hip-hop stood up to the station that has targeted the genre for years. Nas pulls no punches: "[T]he fox has a bushy tail/ and Bush tells lies and Fox trots/ so I don't know what's real." Play this for your Uncle every time he wants to watch Bill O'Reilly.
Though "Untitled" is an almost flawless album lyrically, Nas still falls victim to his Achilles heel: his beat selection. Bottom line: This is music, and Nas' lyrics alone can't make this album. He needs an adequate backdrop for his poignant lyricism. "We're Not Alone" is hard to listen to: the cheesy production and even cheesier singer on the hook should have been left on the cutting room floor. "Breathe," "Make the World Go Round" and "Testify" are all lyrically stellar songs that make me want to smack Nas over the head with a Kanye West beat CD. The saving grace is the hit single "Hero," which super-producer Polow tha Don produced.
"The Album Formerly Known as the 'N WordҔ is a politically charged album in the same vein as early Ice Cube and Public Enemy. In this era of status-quo albums that take an hour to say not much of anything, Nas truly takes the time to create an album that is one of the most thought-provoking and poignant of our time. Though the production is par for the course of poor beats from a Nas album, the lyrics are amazing and should be listened to and studied. Hopefully this album will lead to more politically conscious albums from mainstream artists.
Go buy this album. Hip-hop needs an album like this to sell.
David Dennis Jr., a student at Northeastern University, raps under the name Jackson. Check out his rhymes at MySpace.com/JacksonTheRapper.