Wednesday, October 18, 2006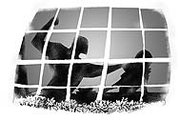 *All names of family members in this story have been changed.
The last time Tim* hit Olivia, they had broken up. Outside their apartment complex, in front of his friends, they did their usual screaming at one another. He had her keys and wouldn't give them back.
"You're out here sleeping around with other women! Just give me my keys," she shouted.
He spit in her face.
Lord, this man is a fool, she thought, as she tussled with him to get the spare key to her apartment, her work key and extra car key back. He don't care nothin' 'bout me. The arguing continued as his friends stood there looking on at the scene—saying nothing, doing nothing.
When Tim got tired of shouting back and forth with her, he took control of the situation. He grabbed Olivia by the throat, choking her and lifting her from the ground. Her legs dangled in the air as she gasped for breath. Suspended in air, she promised the Lord if he got her out of this situation, she'd do what she could to get away from her lover.
Then, her lover threw her to the ground and spat on her. Again.
Lord, this man is a fool, she thought, as she tussled with him to get the spare key to her apartment, her work key and extra car key back. He don't care nothin' 'bout me. The arguing continued as his friends stood there looking on at the scene—saying nothing, doing nothing.
When Tim got tired of shouting back and forth with her, he took control of the situation. He grabbed Olivia by the throat, choking her and lifting her from the ground. Her legs dangled in the air as she gasped for breath. Suspended in air, she promised the Lord if he got her out of this situation, she'd do what she could to get away from her lover.
Then, her lover threw her to the ground and spat on her. Again.
Love Is …
The maturity in Olivia Grayer's eyes betrays her 24 years. The mother of Symone, 4, and Madison, 1, sits composed in the quaint two-bedroom apartment she's called home for almost three months now. Decorations and furniture are bare—just necessities and a few amenities. She sits on a large, overstuffed, worn chair with the setting sun framing her face. I sit across from her on a matching sofa.
The walls are bare; the only pictures in the living room sit atop the entertainment center that holds a medium-sized television. Her feet shift restlessly on the bare floor as she talks, almost without emotion, about the abuse she endured at the hand of the man she dated for three years.
"I know I've gotten stronger because I'm able to talk about it." Her voice trails off. "Well … without crying."
After Tim's physical attack in front of his friends, Olivia and her daughters went to the Center for Violence Prevention. She didn't want to go because she'd heard horror stories about things that happen in shelters, but she had no choice if she was going to get away from her abusive boyfriend. It turns out, though, that staying in the shelter for two and a half months was a good experience for her.
"The workers are open with you. It's private. (The staff) gets frustrated sometimes, too. Anytime you have a bunch of women, there's gonna be problems sometimes, but they've helped me out a lot," she says.
Despite all the help the shelter has given Olivia, she still has struggles, particularly financial ones. "When I was in the shelter, I used to say, 'I should have stayed where I was at.'" Even though her home was a war zone where she didn't know what to expect when she walked through the door, she says she had extra money to take her children places. Now, her check is spent before she deposits it. Rent, lights, gas, water, food and child care.
"The money I had, it's going to child care." Tim didn't work because he was lazy, Olivia says, but he kept the children every day while she worked. His unemployment, she hypothesizes, caused a great deal of contention in their relationship.
"I was always pushing him to get a job, and he didn't want to hear that. And I got a mouth on me," she says.
The physical abuse didn't start until after Madison was born. Olivia assumes "he was respecting the fact" that she was pregnant. Presumably, this is the same respect he had for her that kept him from ever abusing her to the point that she couldn't go to work. While he never hit the children, he hurt them whether he knew it or not.
"He traumatized my baby," she says.
One day, after she left Tim, he came banging on the door, yelling at Olivia to let him in. She refused. He kicked the door down. The next time he came banging on the door, after he'd been kicked out, she ignored him just as she'd done before. This time, though, 4-year-old Symone raised her hand at her mother, preparing to strike her, and yelled: "Leave my daddy alone! You're making him mad!"
"I still love Tim," Olivia says. "I thought he was the one. If he didn't have that laying his hands on me, he would have been a good person. … We women, they might say we dumb and stupid for going back to them, but love is a mother f***er."
No Respecter of Persons
Every fourth woman you pass on the street, in the supermarket, at soccer practice or anywhere else, has or will be a victim of domestic violence in her lifetime. It's that common. Chasity Reed, office manager of the Center for Violence Prevention in Pearl, says anyone can be a victim of domestic abuse.
"I've seen the average housewife, police officers, doctors' wives. We've had two whose abusers were in law enforcement since January. One woman—a Pentecostal woman—had been married 40 years when she came to us. She'd been abused all that time and wanted to get a divorce now. Abuse doesn't have a face or boundaries. It affects everybody," Reed says.
Mississippi ranks second only to South Carolina in domestic violence, reports the National Coalition Against Domestic Violence (NCADV). With only 11 counties that are considered urban, and the rest of the state rural, we face challenges here that many other states don't face, such as: low reporting of domestic violence, physical isolation and a relative lack of anonymity. When victims believe there's nothing that can be done, nowhere for them to go and are ashamed, they ended up in such a predicament anyway that they tend to keep quiet. These factors notwithstanding, Mississippi still ranks among the highest in reported domestic violence. Is there anything that can be done about this? And if so, what?
In early October, which is Domestic Violence Awareness Month, Attorney General Jim Hood and his staff announced that the state is receiving a $1.5 million grant from the U.S. Department of Justice and a $45,000 from the state Department of Public Safety. Over the next two years, Heather P. Wagner, special assistant attorney general and primary grant-writer, will pull together a task force to establish curricula for training law enforcement agents, court clerks, judges, probation and parole officers, and prosecutors on how to deal with victims of domestic violence. They will assist prosecutors with research and building bases for prosecution when necessary.
"We've got a huge issue with statistics," Wagner says. "We want to get numbers about arrests, convictions, sentences imposed. (There are) no good numbers on that. We want to develop a mechanism to get numbers."
Numbers aside, a major issue is what happens to victims after they've reported abuse. Many victims call 911, but it's the follow-through that hinders convictions. This is why the training and education of those who deal with this issue regularly is vital. Under Mississippi state law, if someone calls 911, and a law-enforcement officer comes to the incident and suspects that there is probable cause to make an arrest, he or she can do so. In an instance like this one, the officer presses charges. The problem seems to be that many law enforcement officers either do not know that they have this power, or are ultimately unwilling to assert their authority in domestic-violence situations.
The law defines abuse as occurrences of one more of the following: attempting to cause or intentionally, knowingly or recklessly causing bodily injury; placing, by physical menace or threat, another in fear of imminent bodily injury; or criminal sexual conduct committed against a minor. Seems clear enough, but again, accurate data on just how frequently domestic violence occurs in the state is scarce so that victims' can be addressed most efficiently.
If I Would Have Known …
"It was all a control thing. In hindsight, I see that now," 49-year old Adrienne says softly. After marrying, divorcing and remarrying her now-estranged husband, Patrick, Adrienne lives with her 70-year-old mother.
On Saturday, Sept. 30, Adrienne and Patrick were having an argument. She hadn't cleaned out the deep freezer yet like he wanted her to. "He always needed things right that minute. Little nothing things," she says.
They argued, and the shouting got louder, as Jackson, their son, sat there in the living room with them. When Patrick went to strike his wife, Jackson jumped up and lunged at his father.
"He'd just gotten tired of seeing him treat me like that, you know?" a thin, petite Adrienne explains while we sit in a local coffee shop, tears rolling down her face faster than she can soak them up with a tissue.
But the 14-year-old was no match for his 44-year-old father. He grabbed Jackson by the throat, pushed him backward against two chairs. The child twisted his knee scrambling away from his father. As Adrienne screamed for her husband to stop hurting their son, he slammed Jackson's back against the stove right next to a boiling pot of butterbeans. Before he was burned by the scolding pot, Patrick turned his son loose, but not before he tried to punch Jackson in the eye, missing it and punching him in the jaw instead.
Adrienne and her son left home in fear and headed straight to the Rankin County Sheriff's office. They were turned away, she says, and told nothing could be done until Monday morning. Their next stop was the emergency room. While they sat at the hospital, a deputy came and talked with them, saying that he couldn't arrest Patrick because he didn't see him hit Jackson, although the bruises on his face, scratches on his neck and his limp were evident.
A Rankin County Sheriff's Department representative, who would not give his name, told the Jackson Free Press that "victims of domestic violence can file a complaint, but other than that there's nothing we can do unless the fight happens at the office." He also said that he had no idea about filing a restraining order works.
Monday morning, Adrienne went to file charges against her husband with the juvenile officer. The Chancery Court wouldn't respond to her accusations of child abuse or her request for a restraining order until she'd filed charges, she said. Nothing else has happened since.
"There ought to be some way to protect Jackson. That's not how it works on TV, but it does around here," she says, adding that one of Patrick's lunch buddies is the policee chief in the small town where they live. "Patrick would always say, 'won't nothin' happen to me.'" So far, he is right.
"I tried to get a restraining order, but I can't do it on my own. They keep telling me I'd have to get a lawyer. I don't have money for a lawyer," Adrienne says.
Adrienne has, since the incident, filed for a divorce with the help of Catholic Charities. This process is a slow-moving one as well. She says the people at the organization are sweet to her and have been helpful, but they are swamped with work.
"I wish I'd never married that man. I wouldn't trade Jackson for nothing. But I did (marry him), so now I'll have to do it." Regret blankets Adrienne's words as she speaks. "When I got pregnant, we weren't married. People don't care these days, but back then it was more of a big deal. I wish I would have just left him after I got pregnant."
At the beginning of their relationship, Patrick didn't physically abuse his family. He verbally and emotionally abused them: insults about everything from their looks, to their weight, to the fact that both mother and child wore glasses. When Jackson was a little boy, his father would teach him to call his mother "bitch" instead of mom, and he quit the little league team he played for and loved because his father would humiliate him often in front of the team. Some of his teammates would comment, "Your dad likes us more than he likes you."
"He made me feel like I couldn't leave—like I was worthless," Adrienne says, adding that she used to tell her husband if he'd treat his family half as good as he treated his friends, they'd be fine. He never listened. "We were possessions. We had no freedoms."
After the Sept. 30 incident, when Adrienne decided to leave her husband, house and life of 13 years, she suffered one more hurt. She talked with Jackson about their moving. He'd never told her how much it bothered him that they continued living with his father. He said to her, "If that's what it takes for us to leave," referring to his physical attack by his father, "then I'm glad it happened."
"That hurt," Adrienne says. "I think if I'd just saw that it was hurting him that bad (too), that he wanted to leave, I would have left. I feel like I failed as his mother because I wasn't protecting him. That's why I can't fail now. … I'm not going to fail."
'It's a Control Thing'
In conversations about abuse, many people say, "that couldn't be me" or "why won't she just leave?" Those people do not understand the dynamics of abuse. Often, abuse is cyclical and begins before the first blow is ever struck.
Women who are abused as children are likely to become victims of abuse as adults. Adrienne confirms the hypothesis.
"My daddy used to abuse us. If they had the child-abuse laws that they have now, he'd be under the jail. And (Patrick is) who I picked to be with. It's a pattern. It's a sickness, I guess. That's all you know," she says.
Whether the abuse during childhood is physical, emotional or verbal, wounds left unhealed often manifest themselves in situations that invite more physical and emotional pain. In Olivia's case, it was the constant moving around she did as a child that informed her decision to stay with her abusive boyfriend. Her mother passed away when she was 7, and she moved constantly from the time she was 8. Having attended every high school in Jackson Public Schools and Hinds County but three, the self-proclaimed black sheep of the family simply wanted to have a home that was her own.
"It's hell moving," Olivia says. "That's part of the reason I stayed with him." It was easier.
After victims begin to believe they're worthless, they start to think that is the truth about themselves. By the time this has happened, not only is self-worth negligible, but the abusive offender has control. Then, often "little jealous streaks" manifest to the point that victims find themselves having little contact with the outside world—including family and closest friends. When situations have reached that point, Adrienne says, "you feel bogged down," like there's no way out.
"We don't ask to be abused. It's not our fault. That's hard to say, but it's not (our fault). That's what they're good at—making you think that if you looked this way, it wouldn't happen, or if you'd done this, it wouldn't have happened," Adrienne says.
"It's a control thing," Olivia says. "You can get all the laws you can, but if the men in this world and society don't get themselves together, it's gonna be forever domestic violence," Olivia says dejectedly.
Even when victims do plot to leave, the risk is a calculated one. If it were as uncomplicated as walking away, most would. There are things to consider other than simply making the decision to leave the home. In worst-case scenarios, victims have been locked in their houses while their partners are away. So even if they find a way to make it out, they're faced with the question, "What next?" Where do they go? Who do they tell? What if they're found? What keeps them from going back?
Victims of domestic violence, though, aren't the only ones who are likely to have experienced abuse. More often than not, offenders have, too. The National Coalition Against Domestic Violence reports that men who witnessed domestic violence as children are twice as likely to abuse their own partners and children than those who did not witness domestic violence. Additionally, children who witness domestic violence are more likely to have behavioral and physical health problems, more likely to attempt suicide, abuse drugs and engage in sexual misconduct.
It's understandable how one can hate an abuser, but they need compassion and empathy, too. Yes, they deserve punishment; and no, victims should not remain in an abusive relationship. Victims require resources, particularly counseling, but so do abusers. The victims of domestic violence are often fragile. And although their actions dictate otherwise, abusers often have brittle spirits as well.
Everyone's a Victim
"When I grew up, the court, the police, the judges and all, I was taught (they represent) justice. But justice doesn't always happen," Adrienne says about the system that's in place to protect her and other victims of domestic violence.
"The victims get so frustrated because the courts are doing their own thing … and some of them don't realize that they're (proceeding) incorrectly," says Michele Carroll, executive director of the Mississippi Coalition Against Domestic Violence.
Again, education of those who run the system is essential. Necessary training ensures that there is continuity when dealing with domestic violence cases. When there is no standard for the way cases are handled, victims don't feel safe trusting systems where nepotism and other favoritisms are sometimes shown in courtrooms. The domestic prevention task force assembled by the attorney general may mean that over the next two years, the process will become smoother for victims, and give them the justice they deserve.
Talk of domestic violence most often conjures thoughts of a brute man violating a woman. This is the case 85 percent of the time, but there are male victims of domestic abuse at the hands of men and women. The National Coalition Against Domestic Violence reports that 16 percent of the 3.2 million physical assaults committed every year against men in the United States are perpetrated by a current or former spouse, cohabitating partner, boyfriend or girlfriend.
"We've had a few men who've called over the years," says Angela Watkins, the director for shelter services at the Center for Violence Prevention. "There's nothing we can do for them here, though. We just have to refer them them to the men's shetler."
More than half of the men who have been victimized experienced physical assault as a child. And just like their women counterparts, men experience many of the same psychological reactions to violence like: guilt, shame, anger, depression and withdrawal from other relationships. And since we live in a society that says men are supposed to be strong and unaffected, even fewer of them report abuse than women, afraid of the stigma that may be attached to their names.
"Anyone here a victim of domestic abuse?" a volunteer at the Billy Brumfield House yelled out to the men who walked from one room to the next. No one answered, and a couple snickered.
Beyond this, domestic violence affects the general population. Heather Wagner says people typically dismiss domestic violence as a "women's issue" and don't want to be involved. But each of us is involved in some way. The National Coalition Against Domestic Violence finds that the cost of intimate-partner violence annually exceeds $5.8 billion, including $4.1 billion in direct health-care expenses and $900 million in lost productivity. Domestic violence's consequences are far-reaching.
People tend to have an "it's a personal matter" attitude when it comes to domestic violence. This is especially true in African American communities and other enclaves of color. A prime example of this is the situation that Olivia found herself in: her boyfriend assaulted her in the presence of his friends, and they did nothing. Our culture has long seen home issues as private matters, even if a man beats his wife. Frequently, we blame victims of abuse, resenting them for failing to fix the situation themselves, no matter how desperate their plight.
"Do you think women who end up in situations like mine are crazy?" Olivia asks. Until we recognize that victims need consistent, aggressive assistance, women like Olivia will continue to suffer. And we will continue to stand idly by, like a gang of hapless friends, pretending it's not our problem.
Previous Comments
ID

80632

Comment

is this the end? I want to know more!

Author

casey

Date

2006-10-18T16:39:56-06:00
ID

80633

Comment

Natalie, girl, I'm crying buckets. Thank you for this piece. It's so much needed. And I know that one in four women allll too well! I'm going to catch up more when the kids are not on my back :) But again, thanks for this issue, and thanks for this cover. We've been silent too long. Signed, the girl with the mouth on her

Author

emilyb

Date

2006-10-18T16:46:56-06:00
ID

80634

Comment

First thing Mr Hood needs to do is start holding judges accountable. My ex g/fs ex husband beat the hell out of her when they were married (why she filed). She pressed charges. To make a long story short, the prosecution failed. He remarried, the hit the second wife, Cops came out, did nothing. She wouldn't press charges even though her brother was a cop. While she was pregnant he hit her again in the face. this time he was arrested. She tried to drop the charges, to no avail this time. The judge in Rankin sent him to some anger management classes, he got off and his record is clean. What is infuriating is when the women do press charges, have the guy arrested, and then the judges only fine them, send them to classes, or slap the guy on the wrist. I think the Judges need to be hammered for this type of stuff. Then there are the cases where the wife refuses to press charges and they are legion.

Author

Kingfish

Date

2006-10-18T17:09:20-06:00
ID

80635

Comment

Kingfish: He remarried, the hit the second wife, Cops came out, did nothing. She wouldn't press charges even though her brother was a cop. While she was pregnant he hit her again in the face. this time he was arrested. She tried to drop the charges, to no avail this time. The judge in Rankin sent him to some anger management classes, he got off and his record is clean. Philip: It's appaling that this happens, I know it does happen at the frequency it does happen. Even so, it's hard for me to wrap myself around this fact because I'm not a violent person, nor are my male friends to the best of my knowledge violent people. Even so, just as with the Cracker Barrel thread, just because I have a hard time conceiving of such horrid behavior doesn't mean it's uncommon. As for the authorities giving slaps on the wrist -- I can't help but wonder if many of the people themselves commit such abuse to their own wives and girlfriends; thus creating an empathetic bond with the abuser (leading to a wink-and-nod via the slap on the wrist). All this is just specuation on my part, but in all this wide world there have to be at least a few instances this is true. Oh, confusing "security" with "control freakishness" no doubt contributes to some of this as well. And do i have to mention confusing "manliness" with "domination"? After all these years on Planet Earth, I still cannot honestly believe how UTTERLY SICK that SO MANY people in this world are!

Author

Philip

Date

2006-10-18T18:01:09-06:00
ID

80636

Comment

Philip, I'm going to get in trouble for saying this because you bring up a good point. I've known more than a few women who were married to cops or dated them. You'd be surprised at how many cops are control freaks and engage in um, domestic turmoil or violence. Hearing it from one or two women is one thing. Hearing it from over a dozen is different.

Author

Kingfish

Date

2006-10-18T18:11:03-06:00
ID

80637

Comment

Yep, I know that is true, Kingfish, from personal experience. Of course, it doesn't mean it's all cops. But it's an alarming number, considering that they're supposed to be there to enforce the law and help keep people safe.

Author

DonnaLadd

Date

2006-10-18T18:23:17-06:00
ID

80638

Comment

And your "hugs" aside is adorable, Philip. I love the men on this site. Well, except Kingfish.

Author

DonnaLadd

Date

2006-10-18T18:24:22-06:00
ID

80639

Comment

I'm not feeling the love over here.

Author

Kingfish

Date

2006-10-18T18:26:02-06:00
ID

80640

Comment

Oh, jump on in there and get your group hug, Kingfish. You're needed, too. (Now, I will refrain from hijacking this thread any further by picking on Kingfish.) This story is amazing, and needed. I couldn't agree more. I'm very proud of Natalie's first big cover story for us.

Author

DonnaLadd

Date

2006-10-18T18:29:18-06:00
ID

80641

Comment

As for women who don't, or won't, leave, I truly believe that a huge part of the problem is a culture, and friends, and relatives who do not truly support her decision to leave her abuser. This is where we all play a role—by calling bullsh!t on the "boys will be boys" excuse.

Author

DonnaLadd

Date

2006-10-18T18:31:22-06:00
ID

80642

Comment

I agree Donna. We also have churches who tell us to submit and if we just had the faith... Jill Conner Browne recommended the most wonderful faith/anit-abuse book ever. It's called "Keeping the Faith: Guidance for Christian Women Facing Abuse." Debunks all that wink-nod stuff that we get from both society AND the church (SOME...have to always say that). And there is the relative factor. They'd rather us to be marrried and "taken care of" than safe and secure.

Author

emilyb

Date

2006-10-18T18:53:06-06:00
ID

80643

Comment

Donna writes: This story is amazing, and needed. Agreed. And so's Natalie, for that matter... I get the feeling I'm going to be reading her byline on gutsy, important stuff like this for a long time. Cheers, TH

Author

Tom Head

Date

2006-10-18T19:57:06-06:00
ID

80644

Comment

Having escaped seven and a half years of sheer hell, I am thankful for this story. It needs to get out that this kind of life is not the way life should be: there is a way to escape, and there is hope. We need more people in authority to realize that this is happening, and the fear and terror that people have to endure is completely undeserved. Thanks for writing this, Natalie.

Author

Lady Havoc

Date

2006-10-18T21:11:29-06:00
ID

80645

Comment

Let me add something else though. I will play Devil's Advocate here (Donna and the board groan). I think one reason why the cops and judges SOMETIMES (and I mean that very strictly) don't always take it seriously is because of another aspect of the laws here. Its not hard to get someone arrested in MS. You can make up any story, don't always have to provide that much proof, swear out an affadavit for a bench warrant, and then someone is arrested. The cops don't make an investigation. I have seen this in action several times. If I wanted to have Donna Ladd arrested, I could say she cursed me at the store, slapped me, my friend saw it, sign the paperwork, and Donna has a warrant for her arrest. It is THAT easy and the more plausible supporting evidence you provide the better. The police will not take the trouble to go investigate. The result: In alot of divorce cases, the domestic violence charges are thrown around and filed. Or if a spouse is planning on divorcing the other spouse, they will attempt to use the criminal justice system to help their divorce case. I think it needs to made harder to have someone arrested after filing charges and some kind of investigation, not merely the taking of statements, should be required. I think in their defense the police sometimes get tired of the divorce games played back and forth between parties and get cynical. Having said that, and only having said that so that could be considered in this discussion, I still think too many cops and judges don't take it seriously and the result is games are played by the people who try to manipulate the system and the legitimate victims don't get the justice and protection they seek. fire away.

Author

Kingfish

Date

2006-10-18T21:25:19-06:00
ID

80646

Comment

There are hundreds of comment I could make ... I was honored to be able to talk with these women who so willingly let me into their lives for a couple hours. When I've finally drifted off to sleep for the past couple nights, I've had dreams that woke me up panicking. Sometimes, I was being beaten mercilessly; others, I was begging people for help, and they ignored me. I tried to make this clear in the story, but let me repeat if I didn't. There are three groups that need to be to be educated and empowered about this topic: the victim, offender and the indivdiuals who work with them. One man I talked with, the assistant chief of police in my hometown, said the way domestic violence cases are handled usually depends on the judge and his/her attitude towards domestic violence. This is *not* OK--especially because it seems that so many people have "if it's bad enough, she'll leave" or "he's just being a man, they'll work it out" attitudes. I sincerely trust that Heather Wagner and her task force's efforts will show victims that society cares about them, even when they don't have strength enough to care about themselves at the time.

Author

nacollier

Date

2006-10-19T13:57:16-06:00
ID

80647

Comment

I agree Kingfish. Easy to get arrested. However, hard to have them put away or get the evidence needed. And the toll on the kids is another issue all its own. Chancery Court IS brutal when it comes to he said/she said, and I've been SHOCKED at what can be used against someone's character. And if you ain't got PROOF, well, it's very, very hard to get a judge on your side. Then later, they can question why you let your child stay there if you KNEW. See the catch-22? Well, I THOUGHT it was not right, but I had nothing to bring to court to show you. And now that I do, I'M being questioned??? And what is proof? Calling a domestic dispute is scary in itself, but then when the officers pass it off as "oh another skirmish..." that can backfire. That's when the other lawyer does the, "Isn't it true that nothing came of that report?" I'd like to add the COURTS as one who should also be educated on this issue. Guardian ad litums for the kids are a lifesaver sometimes, but when a judge can not recognize an abused woman, understand the pressure she is under to just keep her mouth shut, then it's very hard to find a fault against an abuser. I wonder how many "no-faults" in Mississippi are TRULY "no-fault". I would guess there's a handfull of "can't prove fault right now, I'm getting myself and kid in a stable environment and screw the money and financial livelihood."

Author

emilyb

Date

2006-10-19T14:12:38-06:00
ID

80648

Comment

Most women, I think, do not leave because the abuse is usually cyclic. Consider this: He's upset: We argue: He Strikes: I cry: He's sorry: WE HAVE WONDERFUL SEX: He's upset........ Still another issue is the fact that there are women who initiate and abuse males. Men tend not to report their abuse because they are laughed at and become the butt of jokes. too many victims think that: I CAN'T GIVE UP THE CHICKEN BECAUSE I NEED THE EGGS. (Woody Allen).

Author

justjess

Date

2006-10-20T10:51:11-06:00
ID

80649

Comment

Great piece and writing Natalie. I had a case where a wife went to the sheriff's office and asked them for help in stopping her husband, who she had separated with, from coming in and out of her house as he pleased. He would come and force his way in when he felt like it. The police officers told her they couldn't do anything at all. They didn't even talk to the guy. So, the wife went to the store and got her some kerosene, waited until the husband was asleep, and set his ass on fire which reulted in the house being burned down and the husband dying a couple of weeks or months later. This lady who had severe mental problems eventually went free. In another case, I worked at a lawfirm where a man who considered himself god's gift to women choked one of his girlfriends because she questioned him as to why he was talking to other women on her phone and at her house while he was temporarily refusing to work. After the choking incident, the woman went into another room crying, and the player player went back to rapping to the other woman via phone. Seconds later the women ran into the room with a gun exclaiming "i'm tired of you abusing me" and started to shooting. The good fellow reached for his drawer and other clothes and the woman shot in that direction too. The man had to jump his terrified and clotheless behind out the window and flee. A good samaritan who the man didn't know stopped, swung open the door, and saved the poor fellow. One day while teaching a class, one of my student told me a story of one of her friend who had gotten home from a long shift at work (possibly a double shift) and unemployed husband was no where to be found once again. He eventually stumbled in, smelling of alcohol and romance outside the house, was questioned, and, in turn, roughed up the wife. The wife had received enough and boiled some hot grease with a very strong cleaning agent added (can't remember the name of it) and threw it in the man face while he was asleep. It burned him so badly you couldn't recognize him. He never left the hospital but before he died he was making threat after threat about what he was planning to do when he got out. These cases represent only three of thousands of cases where the women got tired and did something drastic. I don't have any sympathy for men who bring these things on themselves. How could they not see it coming? And the nerves to go to sleep or ignore the likely consequences. These fellows didn't learn a damn thing from human interactions. Many of these same men wouldn't fight the average man.

Author

Ray Carter

Date

2006-10-23T11:53:38-06:00
ID

80650

Comment

One other thing while I'm thinking about it. The case I mentioned in Donna's article about us having to prevent one of my uncles (uncle by marriage) from killing his brother-in-law involved violence that also included a knife. This husband wouldn't just beat the woman with his hands, he would cut her up too. As a little boy I couldn't understand why my daddy, aunt, and others would stop my unlce from killing this man. I now realize they didn't want him to go to prison for getting revenge on a man abusing his sister who wouldn't walk away, and if she did, she went back almost as soon as recovered. The one good thing about the perpertrator is that he was a hardworking man who brought the check home. This isn't enough though in my opinion though. He was also an alcoholic, like all of his brothers and most other men in that community. There was proabably greater alcoholic consumption than food intake among these men. And it was suspected his wife was cheating on him while he was away during the week working. The whole community breathed a sigh of relief when the couple finally split up and the husband moved to California. As far as I can recall the man was never jailed. There were three girls born of this marriage who witnessed nearly all of this. I think one of them married and got divorced. The other 2 have never been married.

Author

Ray Carter

Date

2006-10-23T13:20:12-06:00
ID

80651

Comment

Natalie, my heart aches for all you've endured. I wept as I read your story. Donna, the same for you. I want both of you to know how much I and MANY, MANY OTHER MEN vehemently detest violence toward woman. Indeed, the only time I've ever drawn a weapon on another man, -other than my now deceased crack-head brother to protect my own family from him- was to jerk an S.O.B. out of his car in Mobile, AL after witnessing him viciously beating his wife in the front seat of their car at a traffic light. Had it not been for her screaming, "Please don't hurt him," her face bloody and swollen, her children screaming in the back seat, I'd have put him down right there on the spot. I watched them drive away even after I begged her to not leave with him. Where does my intense anger toward any male who would physically or emotionally abuse his wife or mate originate? It comes from my own abuse still too vivid and fresh in my 50 year old male mind to describe to you, all received at the hands of a woman. My mother. Could I have turned out otherwise and become the abuser myself? Certainly. But the physical and mental pain at her hands was so intense and inhuman that I vowed to NEVER INFLICT SUCH HORROR UPON ANOTHER BEING SO LONG AS I LIVE! I am utterly ashamed to confess that I have raised my own hand in anger twice against my now beautiful, incredible second wife and immediately wanted to slash my own throat for having done so. It was only because she sensed what was about to happen by seeing far deeper than anyone else might be willing to look into my soul and screamed, "I AM NOT YOUR MOTHER!" Stopped me dead in my tracks. I've grown through the pain though it's still there. I've become a better man. Carmen has helped me every step of the way. I'd be a dead man without her. What's this all about? Group hug? Hardly. Sympathy? You'll find it in the dictionary between sh*t and syphilis. It's about this: something you failed to even contemplate in your editorial, Donna. SOME MEN _DO_ CHANGE! But sometimes it takes a woman with balls to stand up and help the poor, blithering idiot through it.

Author

jera

Date

2006-10-23T14:05:23-06:00
ID

80652

Comment

My apologies, Donna. Apparently you've acknowledge we (men) are capable of change. I simply didn't read far enough down in the posts on the "[Editor's Note] For The Girls" thread. It does happen. Change, that is. With respect, ma'am. j

Author

jera

Date

2006-10-23T14:52:16-06:00
ID

80653

Comment

You remind me of a story from my past, jera. One time, the boyfriend I wrote about in my column this week and I were walking home from something in NYC. We were arguing about something, and he suddenly pushed me in a fence. We were on the Lower East Side, and I fell backward catching myself with my hands in broken glass. Suddenly, two tough-looking young Hispanic guys appeared (our neighborhood was largely Dominican) and surrounded him, cursing him for doing that "to yo woman." One of them broke a beer bottle and was about to jump on him. I had to beg them to leave him alone, which they finally agreed to do. As they walked away, one of them, "don't you stay with him and let him treat you that way." And, it scared the bejeezus out of the boyfriend. I wish I could report that it changed him, but that didn't happen until I left him. Whoa. All these blasts from the past are sobering! But I do help these stories show other women that they aren't alone.

Author

DonnaLadd

Date

2006-10-23T14:53:52-06:00
ID

80654

Comment

Of course men are capable of change, jera. It's just that it's not women's jobs to be their punching bags while they ponder when it's time to start that changing. It's important to remenber: criticizing abusive men isn't criticizing all men; it's criticizing abusive men. Or, put another way: Not all men are a$$holes. Only a$$holes are a$$holes. Learn to tell the difference. Pardon my inelegance. ;-)

Author

DonnaLadd

Date

2006-10-23T14:56:04-06:00
ID

80655

Comment

Oh, and one more thing: I think what will help abusive men change the most is for women to stop enabling them. Then, they figure out that they can't be abusive and be loved. Then, many do change. Others find another woman to abuse. That's why we must do everything possible to decrease the number of women willing to be abused.

Author

DonnaLadd

Date

2006-10-23T14:57:22-06:00
ID

80656

Comment

First and foremost, I do know the difference. I'm one of the biggest a$$holes you'll find. Elegant or otherwise. (BTW, sounds like a great name for a band, doesn't it?) I'm still growing out of it...I hope. Thing is, when I read your editorial (walking back from the store at lunch today) your history rang familiar as did your mother's. I've seen it in my own past except that, in nearly every circumstance, ALL the gender roles were reversed. Ironic as it may seem, all the men were manly and, from all outward appearances, the families were "traditional". In the south of the late 50's and early 60's, the women were "in their place" and one would have fully expected the sons of our families to have grown into the a$$holes you described. I let your op/ed simmer while I read Natalie's story. Everything hit home and I recognized many of the situations she described. Again, the relationship for myself was with a lot of gender reversal. However, no man ever let on what was happening back then. You can only imagine why this was so! But then I came back to the last part of your opinion and (whimper) felt myself being victimized all over again. Not nearly on the scale of my youth but, as a male, being mind-beaten by two paragraphs: "In our culture, the bar is too low for men and too high for women. The same thing that makes them "men" makes us "sluts." They are rewarded for being aggressive and outspoken; we are belittled, usually in some way involving our body parts. Men are considered more handsome and alluring as their hair grays (or thins); we are too often considered undesirable because we don't look like 16-year-old kids anymore. Men are even too often considered "macho" when they abuse the women in their lives—whether with insults or physical violence—while women are considered "bitches" for being willing to talk back and say, "no more." " With the exception of the kudo toward A.G. Hood, you came dangerously close to man-bashing, Donna. Of course, after all you described of your history, one might not blame you for leaping right over the line. It simply struck me as beneath you and bordering on hateful. (as a qualifier, I've deeply admired your skills as a writer and editor for quite some time) That on top of having so many feelings from my childhood come roaring back with a vengeance, and I felt I had to let you and perhaps your readers know that there was another side to this story. Some men do change or succeed in beating their own demons into submission; our own rough row to hoe, I guess. In any event, those of us that have aren't looking for a pat on the back. Just a nod from those that matter that we're not in the same crap-filled boat as those who have not. I simply never caught that nod in your piece. Thank the Lord the one in my own life that matters most has a limber neck. Thanks for listening. I'll stop sniveling now.

Author

jera

Date

2006-10-23T16:53:46-06:00
ID

80657

Comment

I loved the 2 paragraphs Jera set forth by Donna and described as close to manbashing. I forgot to compliment Donna on those descriptions. I wanted to say I'll take all the women that have become suddenly undesirable in the their middle ages. I happen to know the many advantages they have on all the young foolish women. But since I'm married I can't have them. If my wife ever leaves me those are the women I'm shooting for.

Author

Ray Carter

Date

2006-10-23T17:14:19-06:00
ID

80658

Comment

Man-bashing? You don't get it, jera. I'm talking about our culture, man. It's rather remarkable (and sad) to me that you are turning my personal story about being abused into "man-bashing," but each to his own. Do you really think my personal responsibility in this column was to ensure that all men reading it were comfortable? Those two paragraphs you point out are certainly not about bashing men, or all mankind. Do you really not understand that this double standard is at least almost as bad for men as it is for women? You should hear the man I live with now go off on how bad gender double standards are for men. Perhaps it's worth noting that I loved my stepdad dearly, and my real father, even though I didn't have time to know him as well. And as I wrote under my column, I care deeply for the man who did those things to me and am still friends with him—but I had to resist the cultural teaching that I was supposed to stay and "fix" him and risk losing more hair or broken angles or such. The fixing was his responsibility. BTW, being that we're talking about my column under a different story, here's a link to it. And, jera, I suggest that you might try reading it one more time. And, thanks, Ray.

Author

DonnaLadd

Date

2006-10-23T17:30:14-06:00
ID

80659

Comment

Yessir. As I tell the 'youngsters' that occasionally (only) hit on this old fart at the gigs with the band: "Sorry sweetie, I prefer caviar over bubblegum. And the best there is is sitting right over there."

Author

jera

Date

2006-10-23T17:31:30-06:00
ID

80660

Comment

BTW, I do not consider my father or my ex "a$$holes," even though they displayed some rather a$$-holish behavior there for a while. And they both later made efforts to change and make up for it—both of them after the women they abused had left them.

Author

DonnaLadd

Date

2006-10-23T17:31:56-06:00
ID

80661

Comment

You lose me with your last post, jera.

Author

DonnaLadd

Date

2006-10-23T17:34:11-06:00
ID

80662

Comment

No, No, a thousand times no, Donna! I'm definitely NOT attempting to do that at all! Your personal story is one that rings true with so many woman it's frightening. And it certainly is NOT "about" man-bashing. It's a sharing of something intimate and painful and nothing to be trifled with. Taken out of the context of your entire piece, one might think that those paragraphs were ALL I was focusing on. Far from it. Amazingly, I actually feel your pain. Before you guffaw that statement, please read my own posts again. And no, my comfort is not your responsibilty, to be sure. Simply put, I would think it merely responsible to acknowledge SOME men's efforts (not just Jim Hood's) to do the right thing. That's all. But then your piece is an Editor's opinion and you're entitled to personally acknowledge what you will. That's a given. Just please don't misinterperate my meanings. And that is that this battle of survival has not been waged on just one side of the gender fence. And there are those of us on this side that can recognize and do the right thing. You're absolutely correct when you say it's the man's job to fix himself. Ditto. Recognize a sorry situation for what it is and get out. Ask for help if you need it but GET OUT. "Breaking up families"...? Get out and let others spew whatever pitiful opinions they may while you survive. That is exactly what I did immediately after my 17th birthday. The only thing I have to regret with that decision is I had to leave a baby sister a year younger than me to tolerate the abuse for one more year when she could also get out. Perhaps I have my head in the sand (or somewhere else if you like) but so far as culture goes, I know of at least one woman that would argue that it's a man's world only if you let it be.

Author

jera

Date

2006-10-23T18:13:39-06:00
ID

80663

Comment

I'm not going out of my way to "misinterpret" you, jera. You are, after all, the one who brought up "man-bashing." Your woman friend and I probably have some stuff in common. I, too, believe that we must work hard every day not to "let" it be a "man's world," as you call it. The sad part is how hard we have to work—but it's certainly worth it. Otherwise, don't worry. I'm not losing any sleep over your comments. I'm proud of this column, and the e-mails, calls and comments I'm getting about it and Natalie's piece above are simply remarkable. I haven't seen anything quite like it since we started the JFP. There is nothing you can accuse me of that would make me change a word of it.

Author

DonnaLadd

Date

2006-10-23T18:19:22-06:00
ID

80664

Comment

ManLaw: If Donna Ladd criticizes a man in any way, it is man-bashing. carry on.

Author

Kingfish

Date

2006-10-23T18:25:48-06:00
ID

80665

Comment

Fishy, you're just trying to get on my good side. It might be working; too early to say for sure, though. ;-D

Author

DonnaLadd

Date

2006-10-23T18:29:22-06:00
ID

80666

Comment

James Brown who happens to know something about abusing women, getting arrested, and running from the police said this once upon a time. "It's a man's world, but it wouldn't be nothing without a woman or a girl. He's lost in the wilderness. He's lost in bitterness." I don't know that it's a man's world but I do know God was at his best when he created the woman too.

Author

Ray Carter

Date

2006-10-24T10:21:46-06:00