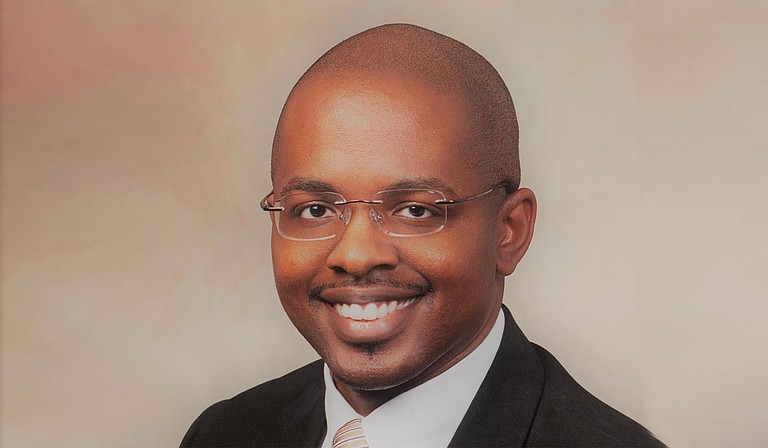 Tuesday, November 26, 2019
Madison native Ralph Brown, who has worked with Hope Credit Union since February 2017, became the company's vice president of small business lending in October 2019. He previously served as a senior commercial credit analyst, underwriting business commercial loans and examining the credit worthiness of industries in Mississippi, Alabama, Arkansas and Tennessee.
In his new position, Brown is in charge of marketing and development for small business loans and informing communities about the services Hope offers for small business lending, which covers loans for real estate and equipment such as vehicles and heavy machinery. Brown also meets with business owners in local markets and oversees training programs at Hope.
Brown was born in Flora and graduated from Madison Central High School before enrolling at Mississippi State University, where he received a bachelor's degree in business administration with a minor in economics in 2004. He later received a master's degree in business administration from Belhaven University in 2010.
After graduating from MSU, Brown took a job as a credit manager with Wells Fargo Financial in Columbus, Miss., where he remained until 2006, when he went to work as a financial services representative at a Jackson AmSouth office that is now Regions Bank. He later worked as an assistant branch manager and branch operations representative at Regions in Ridgeland and was promoted to business banking relationship manager in 2008, acting as a commercial lender for companies.
In 2013, Brown took a job with Wesley Biblical Seminary in Jackson as vice president of business affairs, in which he oversaw financial expenditures and revenue for the organization, including bookkeeping and investments. He left the seminary in 2015 and returned to Jackson to work as a media sales account executive at WJTV 12. He later worked as a senior branch manager for Magnolia Credit Union until 2017 when he joined Hope Credit Union.
"What brought me to Hope was a desire to get back into commercial banking, which was something I had come to miss," Brown says. "I also liked the mission of Hope, which is to build assets and strengthen communities to improve lives in economically-distressed areas of the south. It feels like a good fit for me, and after going through so many careers over the years I found that to be what I enjoyed the most. I like being able to help business owners and entrepreneurs meet their goals, and helping businesses succeed."
His many career experiences, Brown says, helped him to become well-rounded and learn the language of many different business disciplines, which he says helps him work well with other departments and be a stronger asset in his current position.
Brown serves as a minister at Towdah Praise Worship Center in Jackson, and provides mentoring services for Jackson youth.
He and his wife, Keesha, have been married for 10 years and have two sons, Jaderius White, 15, and Ralph "R.J." Brown III, 7.