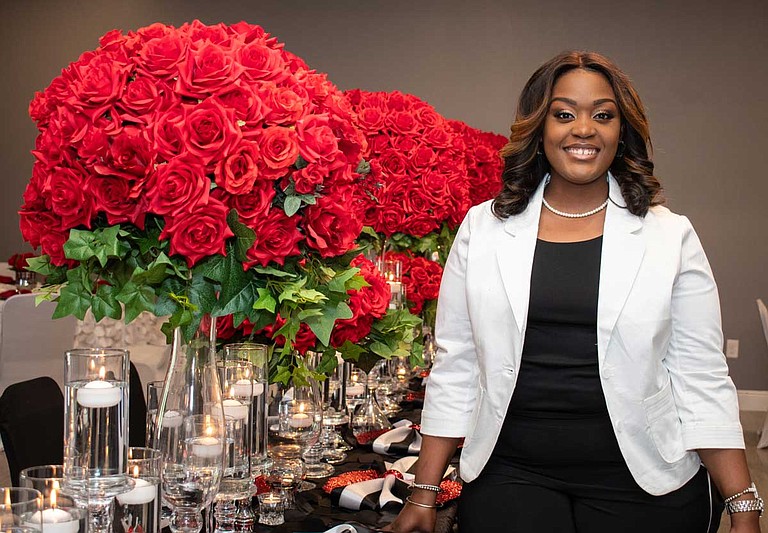 Jhazmhon West, 26, had to "grow up fast," she says, as her mother, Daffney Horn, worked a lot when West was a child with her aunt, Carolyn Thompson, pitching in to help raise her. This independence taught her a lesson as she watched her mother sacrifice for her children. Watching her mom, West decided that she did not want to work paycheck to paycheck.
While Horn showed West the value of hard work, her father, Tim Lee, showed her a passion for business when she was a teenager by encouraging her to follow her passions.
When West was 16, she told her dad that she wanted to own something. "He took me to (a bulk store) and bought me a black barrel and filled it up with candy," she says.
"I became the candy lady. ... I would sell candy during free period until they started trying to catch my attention in class; then I had to wait until after school to sell it."
West's father also helped her plan her future, she says. After graduating high school in 2011, she attended the Jackson and Raymond campuses of Hinds Community College, from which she graduated in 2013 with an associate's degree in accounting. That year, she began studying accounting at Jackson State University but left in 2015.
After graduating, West started working in human resources at the Advance Auto Distribution Center in Gallman, Miss.
When the distribution center closed in 2017, West and her husband, Jason West, lost their jobs. Despite being unemployed and needing to support her children, West never lost hope, remembering her father telling her, "If you don't build your dream, someone else will get you to build theirs."
The couple took matters into their own hands, buying cleaning supplies and going door to door to advertise their new cleaning service J & J Professional Maids. She worked hard to ensure that this business would take off, sacrificing a social life, friendships and sleep, she says now.
"I would spend days sitting at my computer reading so that I could learn about (business) ... because I could not hire someone to do it for me," the entrepreneur says.
West started A Beautiful Event in 2018. It's more than an event-planning business, though; she also designs and coordinates events from start to finish.
She knows her work is not yet complete.
"My business is not just mine," she says. "... If I didn't have my community and this city, I wouldn't have made it."
For more information, find A Beautiful Event on Facebook or visit jandjprofessionalmaids.com.
CORRECTION: In the original version of this story, the Jackson Free Press said the Advance Auto Distribution Center in Gallman, Miss., closed down in 2017. It actually closed in 2016.