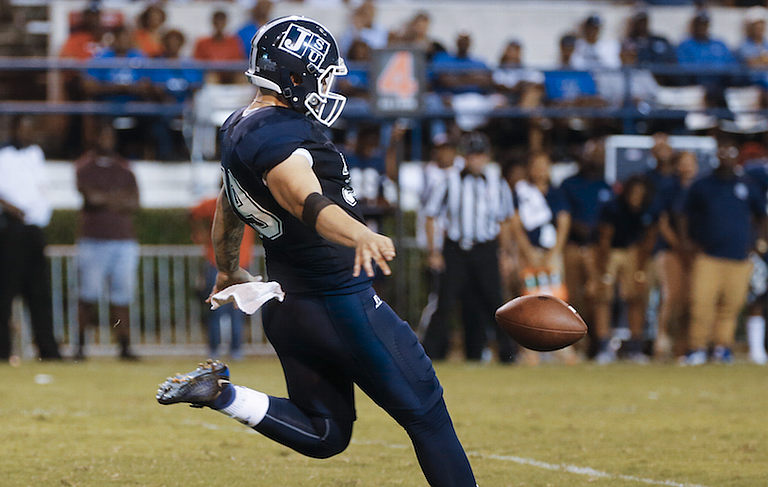 Thursday, September 20, 2018
Jackson State University needed something positive to happen in the third game of this season against Florida A&M University. The University of Southern Mississippi blitzed the Tigers 55-7 in JSU's season opener, and the second game against longtime rival Tennessee State University was postponed due to weather.
JSU didn't get off to the quickest start against fellow HBCU school Florida A&M. The Rattlers jumped out to a 7-0 lead late in the first quarter, but JSU cut the deficit to four points with a 42-yard field goal from senior kicker Christian Jacquemin. As time expired in the first half, he hit another field goal, a 26-yard chip shot, that left JSU down 6-7 at the break.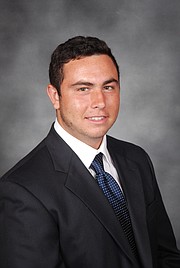 The Miami native gave the Tigers their first lead of the season in the third quarter when he nailed a 43-yard field goal, giving JSU a 9-7 advantage. Florida A&M retook the lead shortly after with a touchdown, which put the Tigers in a 9-14 hole in the third quarter.
A couple of wild plays swung the game back and forth between the two teams. The Tigers struck back with a touchdown and retook the lead, but instead of trying for an extra point, they decided to go for a two-point conversion. Florida A&M intercepted the pass attempt on the play and returned it for two points, giving the Rattlers a 16-15 lead.
Jacquemin hit his third 40-plus yard field goal of the day early in the fourth quarter. This time, he knocked through a 44-yard field goal, giving Jackson State an 18-16 lead.
The Tigers blocked a Florida A&M field-goal attempt to preserve the lead with less than four minutes left in the fourth quarter. Ultimately, the Tigers were unable to run out the clock, and Jacquemin had to punt, booting the ball 35 yards and pinning the Rattlers at their own 15-yard line.
Florida A&M strung together a few long passes to get to the Jackson State three-yard line with seconds left on the clock. Unexpectedly, the Rattlers, without any timeouts left, ran the ball, and the JSU defense tackled their running back for a loss of a yard.
Time ran out before the Rattlers could attempt a game-winning field goal, and that major clock mismanagement helped the Tigers escape with their first victory of the season.
Jacquemin scored 12 of the Tigers' 18 points, and he made four out of four field goals, with three of those kicks coming from 40-plus yards. That spectacular kicking display earned him the title of SWAC Specialist of the Week.
Before coming to Jackson State, Jacquemin went to Coral Reef High School in Miami, where he played soccer before his high-school coach encouraged him to try football in his junior year.
His attendance at a kicking camp that former Jackson State kicker Eric Perry ran led to his college opportunity. Perry reached out to then-JSU head coach Rick Comegy about Jacquemin, and Comegy decided to offer Jacquemin a scholarship. Mississippi Valley State University and a few Division II teams also offered him scholarships.
He signed on with Jackson State in 2014 but played in just one game before tearing his ACL in early 2015. Then, he was redshirted in the next season. Finally healthy in 2016, Jacquemin earned more playing time and made nine of 18 field goals and 22 of 24 extra-point attempts.
His kicking improved in 2017 as he made nine of 13 field-goal attempts and 13 of 14 extra-point attempts. That year, the kicker missed a game-winning field goal against Tennessee State University in the final seconds, but he redeemed himself with a game-winner later that season against Alabama A&M University.
In addition to his place-kicking duties, Jacquemin punts for the Tigers. In 2016, he punted for a 37.7-yard average, and in 2017, his average was 41.8 yards.
The senior is off to a solid start this season. He has made four of five field goals, with a lone miss coming in the season opener after the Golden Eagles blocked his 40-yard attempt in the third quarter.
Jacquemin will return to the field again at 2 p.m., Saturday, Sept. 29, when the Tigers host Alabama A&M in their 2018 home opener.