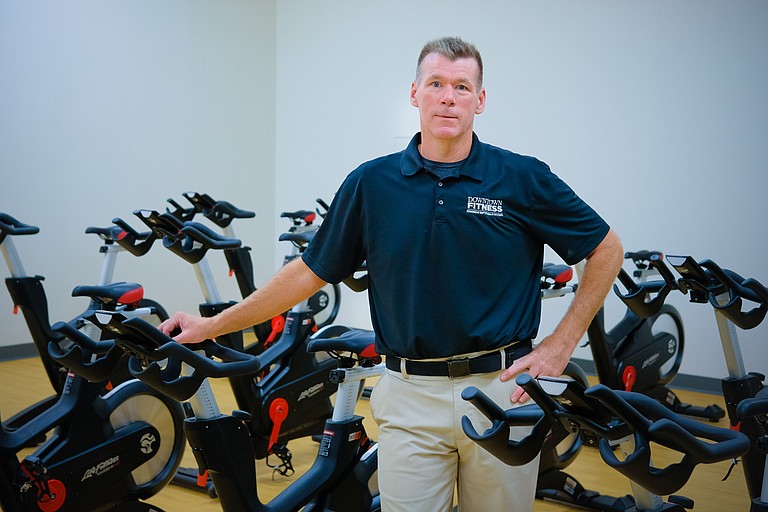 Wednesday, September 19, 2018
Whether you're looking to lose pounds or just trying to stay healthy, spinning is a great option. Jacksonians take their cardio seriously, so it's no surprise that readers took to the digital polls to put their votes in for the Best Spin Instructor. Here are this year's winners and finalists.
Best Spin Instructor: Chris Baker
(Downtown Fitness Powered by Baptist Health Systems, 100 E. Capitol St., Suite 107, 601-487-6462)
Chris Baker, executive director of Downtown Fitness Powered by Baptist Health Systems, got into spinning in 1998 thanks to a U.S. Olympics training center.
Trainers there suggested that he use stationary exercise bikes to work on his foot speed ahead of a tryout for the national racquetball team. While he ultimately did not make the team, the exercise took him from having the slowest measured speed of all the athletes trying out to being the second fastest within a year.
"The great thing about spinning is that it's low impact, and you can train on a bike in a safe environment where you don't have to worry about cars," he said.
Baker has more than 20 years of experience as a fitness instructor. He helped bring spinning to the metro area in 1998, when the now-closed Courthouse Racquet and Fitness that he managed in northeast Jackson became the first local gym to offer group spinning classes. That fitness center was also one of the first in the state to offer spin classes.
Today, Baker leads several spin classes for Downtown Fitness that focus on areas such as endurance, power and speed. People getting in shape can also take part in the race-day classes that simulate real bike races. —Dustin Cardon
Finalists: Denise Moulier (Guruz Fitness Studio, 6935 Old Canton Road, 747-666-5326, guruzfitness.com) / Lacee Chagnon (Guruz Fitness Studio, 6935 Old Canton Road, 747-666-5326, guruzfitness.com)